LOS ANGELES, (Reuters) – American Shane Mosley's  adviser met the promoter of boxing's number one fighter   Manny Pacquiao yesterday to finalise terms on a May 7 bout in   Las Vegas, the former welterweight champion said.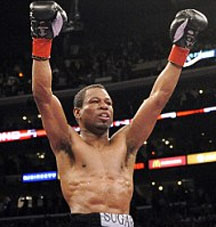 Filipino Pacquiao (52-3-2) was expected to reveal his next   opponent during his 32nd birthday celebrations in Manilla on   Friday but the eight-division champion did not make any   announcement. Mosley (46-6-1) said his adviser James Prince and   Pacquiao's promoter Bob Arum will "go over the particulars and   maybe sign" a contract for the fight. "We've already discussed the fight about three-four weeks   ago, so now we'll go over it again," Mosley told the Los   Angeles Times.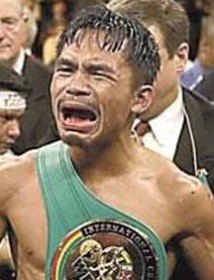 "Both sides just need to commit to what we've talked about   and then I think we're done." Arum had said Mosley was on a shortlist of three possible   opponents along with undefeated WBC welterweight champion   Andre Berto (27-0) and Mexico's WBA and WBO lightweight   champion Juan Manuel Marquez (52-5-1), who has a draw and a   loss against Pacquiao in previous bouts.
Around the Web