ST JOHN'S – For the second year running, the West Indies Cricket Board (WICB)?will incur significant financial losses in staging the Caribbean Twenty20 Championship, chief executive Ernest Hilaire has said.
According to the board's top official, next month's tournament in Antigua and Barbados will cost US$3 million to put on but with no major sponsor on board the WICB will be forced to absorb a large portion of the expenses.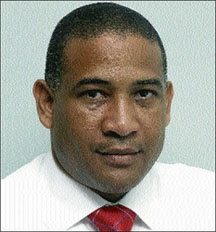 Last July, the WICB also used its money to fund the inaugural tournament which was a replacement for the now defunct Stanford Twenty20.
"The tournament will cost the WICB just about US$3 million to put on. We are paying just about US$500 000 in appearance and players fees alone. There is the cost for the television production, travel, hotels and other logistical costs," Hilaire told the WICB's official website.
"There are quite a few sponsors who want to be associated with CT20 but they still want to see that the tournament continues to be broadcast internationally and that it has commercial value before they put in a significant amount of money.
"We are hoping that this edition will make another major statement so that sponsors will want to be associated."
Hilaire said the region possessed "very small commercial space" and therefore finding sponsorship monies for tournaments like the CT20 often proved challenging.
He explained that with international cricket the WICB's most lucrative product, this was used to subsidise the other facets of the regional game.
"For CT20, the television production of 12 days of cricket is US$800 000. Do you get a sponsor who can give you that sort of money knowing that they can make a return on their investment?" Hilaire asked.
"It just doesn't happen and therefore the WICB will always be struggling to find sponsors to put in enough money to break even in any tournament."
Hilaire said, however, the WICB was viewing the scenario not as a loss but a serious investment in regional players and the development of the game.
"Although we will lose in terms of direct returns from the tournament we believe the exposure for our players and for our cricket as a brand will bear benefit in the long run."
The CT20 is set to run from January 10 to 23 and will involve seven regional sides along with Canada, and English counties Somerset and Hampshire. (CMC)
Around the Web