PARIS, (Reuters) – Cycling in 2010 was struck by a  series of crises that threatened to wipe out most of its efforts  to fight doping, with the sport's two biggest names involved in  scandals.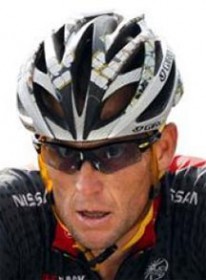 Seven-times Tour de France champion Lance Armstrong was  embroiled in a U.S. federal investigation triggered by former  team mate and disgraced 2006 champion Floyd Landis's  allegations, while three-times winner Alberto Contador failed a  test for the banned anabolic agent Clenbuterol.
The biological passport, a tool developed by the  International Cycling Union (UCI) to help the fight against  doping, showed its limitations when Italian Franco Pellizotti  was eventually cleared to race even though his data suggested he  had tampered with his blood.
Vuelta runner-up Ezequiel Mosquera failed a dope test,  prompting UCI president Pat McQuaid to say that Spain was not  doing enough to tackle the doping problem.
Elite cycling has been growing strongly in the United  States, with RadioShack, Garmin, HTC-High Road and BMC Racing  four of 18 elite outfits for the 2011 season, but the sport's  officials fear the scandals could drive away sponsors.
"With cycling's degraded image because of doping and the  financial crisis, it's getting more and more difficult. The  future is very uncertain," Caisse d'Epargne team manager Francis  Lafargue told Reuters during the Tour.
CURTAIN DOWN
Europe will still be a major force in 2011 as the Schleck  brothers, Andy and Frank, set up their own operation, signing  former Saxo Bank team mate and four-times time-trial world  champion Fabian Cancellara, who achieved a rare Tour of  Flanders-Paris Roubaix double. Swiss Cancellara had to fight allegations of cheating,  however, after reports suggested he had used an electrical motor  to power away from the pack in these two races. Pellizotti missed the Giro over suspicious data in his  biological passport but the Liquigas rider was eventually  cleared by the Italian National Olympic Committee (CONI) in a  huge blow to the UCI's anti-doping policy.
"We will lose some, but we will also win some (similar  cases)," said McQuaid.
The UCI did win their legal battle against Spain's Alejandro  Valverde, who was suspended for two years because of his  implication in the Operation Puerto blood-doping scandal. The Giro showed there was life after a doping ban, however,  as Ivan Basso won the race, one of the most punishing in  decades.
Armstrong brought down the curtain on an impressive career,  retiring as a hero to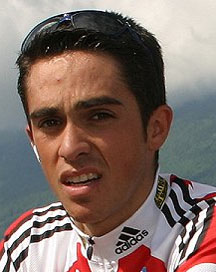 his devotees, though less so to his  critics, when he finished a distant 23rd in the Tour.
Former team mate Landis's allegations that Armstrong and  several others had used performance-enhancing drugs triggered a  federal investigation that was focusing on whether the Texan  used government money to fund an alleged doping programme in his  years of domination.
CONTAMINATED MEAT
Armstrong, who has never tested positive in his career,  denied any wrongdoing.
The U.S. asked French judicial authorities to co-operate in  the investigation and sent a delegation to Lyon to meet members  of Interpol.    "I'm 100 per cent confident. I know what I did and didn't  do. And I know that the press is incredibly sensational. I'm not  a fool, that's what they need, that's okay. In the end if will  all come out," Armstrong said at the end of the Tour. The investigation should not prevent Armstrong from doing a  final lap of honour in the 2011 Tour Down Under as he promotes  his LiveStrong foundation against cancer, but Contador is  unlikely to be around in January.
The Spaniard threatened to end his career if he were to be  banned following a positive test for Clenbuterol during his  third Tour de France victory, with a 39-second margin over  Luxembourg's Andy Schleck.
Contador said a piece of contaminated meat was to blame for  the positive test and his case is being reviewed by the Spanish  federation.
The rider, the UCI and the World Anti-Doping Agency (WADA)  will have the possibility to appeal against whatever decision  the Spanish Cycling Federation (RFEC) makes, in a process that  could drag on deep into 2011, threatening Contador's  participation in the Tour.
Contador, although he is provisionally suspended, took part  in his new outfit Saxo Bank's team-building camp and could  target an unprecedented slam of all three grand Tours in 2011 if  cleared to race.
Briton Bradley Wiggins, who was fourth in the 2009 Tour,  will not have such high hopes after finishing a mediocre 24th  this year.
Thor Hushovd won the world championship title in Geelong,  Australia, in October, becoming the first Norwegian to take the  crown.
Around the Web