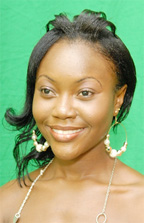 Nine 'Flowers in Bloom' are set to vie for the title of Miss Guyana Talented Teen 2010 on November 6 at 20:00hrs at the National Cultural Centre. The pageant will pay tribute to their emergence into the social world and will also celebrate the life and achievements of Eddy Grant.
"This year will mark the tenth production of the pageant thus it was decided to honour Eddy Grant, a true son of the soil," Executive Producer Pamela Dillon said.
Dillon, who heads the Simpli Royal outfit, which has successfully produced the annual Miss Guyana Talented Teen Pageant over the years, elaborated that the talent segment of the pageant will be done using Grant's music exclusively, while highlights of his life and achievements will be done in nine parts by the contestants.
Singer Lisa Punch and the Classique Dancers will also provide entertainment on the night. Meanwhile, the contestants are currently undergoing training in preparation for their Cotillion, which will be held on October 23 at Regency Suites.
She gave The Scene a glimpse of the nine contestants: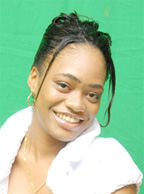 Celestine Bentham
Seventeen-year-old Celestine Bentham who likes to dance and practices yoga, recently secured ten passes at the Caribbean Secondary Education Certificate (CSEC) examination.  She is very involved in church life and holds the position of youth leader and head account for her youth group.  She is also a member of the readers' club within her parish.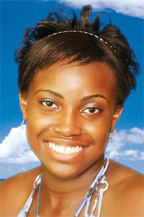 Christina Paulette Benjamin
Christina Paulette Benjamin is a 17-year-old student of the University of Guyana reading for a degree in Communications.  She loves knitting, dancing and decorating cakes.
Crystal Vieira
Sixteen-year-old Crystal Vieira, a resident of Foulis,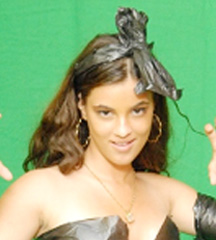 East Coast Demerara, is a student of Annandale Secondary School in fifth form. Her hobbies include singing, making friends and reading. She also loves life's challenges because of the rewards they offer, which allow her to grow.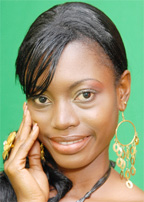 Kenesha Richards
Kenesha Richards is a 19-year-old who is currently studying cosmetology with the intention of launching her own salon. Among her hobbies, she likes to read, listen to music and write poetry.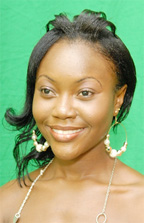 Nadine Bristol
Nadine Bristol gained passes in six subjects at the CSEC examination this year. This 17-year-old enjoys singing and dancing and is Vice-President of the Christ Church Interact Club.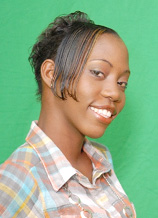 Rashanna Peters
Rashanna Peters is a 15-year-old student of St Rose's High School. Her talents are designing, drama and dance. She also enjoys reading. She started sketching clothing in primary school and sees designing clothing as a career choice.

Shonuda Sankar
Sixteen-year-old Shonuda Sankar currently attends Central High School and feels that dancing brings out the best of her feelings.  Her other interests include drama and modelling. Her future ambition is to become a doctor. She is a member of the Guyana Scouts Association which she feels helps to broaden her scope of friendship.

Tiffany Ageda
Tiffany Alexis Ageda is a 17-year-old former student of Central High School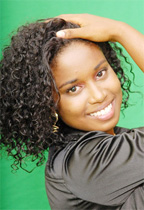 with 8 passes at CSEC. Her hobbies include swimming, acting, dancing, playing video games and singing.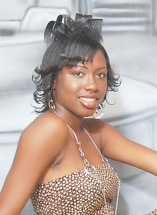 Tiffany Shortt
Tiffany Shortt is an 18-year-old who currently attends the University of Guyana reading for a degree in Social Work. Her hobbies are travelling, modelling and interacting with people.
Around the Web