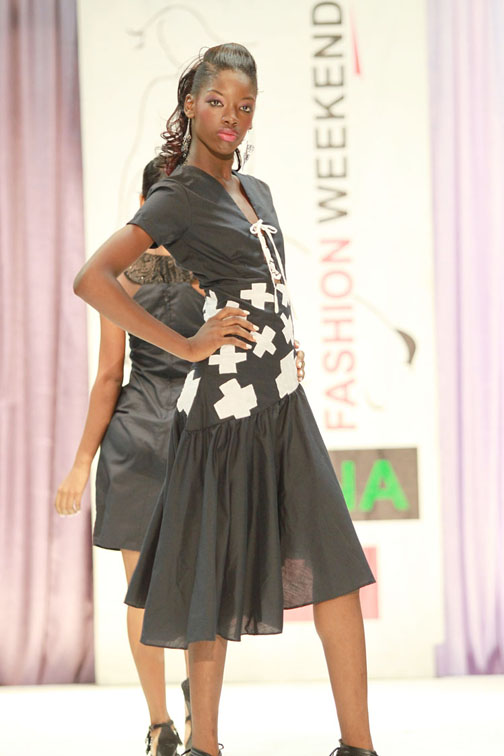 Designer Sonia Noel is pushing for people here to "go local" in their fashion choices saying that if one item is taken from a single designer, the industry would get the kind of jumpstart it badly needs.
"Just buy one designer piece… it is all we are asking for," Sonia said on Wednesday at a press conference to launch Designer's Market. The market is an open space, which would be set up at the Pegasus Hotel tomorrow, for designers to interact with the public, in addition to offering items from their collections at affordable prices.
From 9 am to 9 pm, interested persons can gather at the hotel to mingle with designers; sample their portfolios/catalogues and view the collections. Sonia emphasized how critical "at home" support is, but also pointed out that the majority of designers have no outlet to market their clothes.
Sonia said she is optimistic about the industry based on the success of fashion weekend, and explosion of fresh talent in recent years. Still, she said designers here need the support to press ahead and develop the industry into a competitive and sustainable business in the region. "Don't just talk support, put your money where your mouth is," Sonia charged.
She said th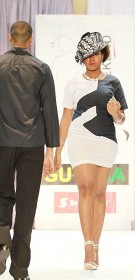 at people make fashion decisions everyday whether they chose to accept it or not. "When you pick out a shirt or a tie and or a particular accessory, it is a fashion decision," she argued saying that people need to stop shying away from the reality that fashion choices are made everyday.
Olympia Small-Sonaram, who recently assumed the position of President of the newly formed Designers Association, called the initiative an avenue for designers to get their clothes sold. She said the public would also get the opportunity to better understand what designers are doing and "aiming for". She said that the goal is for designers, particularly young designers, to find new markets and build a clientele in the country.
Designer, Christopher Goodridge tied the designer market to tourism saying that it adds to the Guyana Fashion Weekend (GFW) calendar of events. Goodridge pointed to the role GFW is playing in raising the profile of fashion in the country, in addition to promoting Guyana on the international stage.  "This event follows what happened at fashion weekend… we are promoting local work, local ideas, local fashion," he added.
He continued that designers often dig into their pockets and spend money on collections; many of the collections often go unnoticed and hardly receive any local support. Goodridge appealed to the public to look beyond the unveilings of the various collection and support designers here by making a purchase.
Robert Badal, Managing Director at the Pegasus said he readily offered support because of the potential of the fashion market. He noted that promoting local tourism also includes advancing fashion here, adding that initiatives like the designer market brings the country closer to its objectives in the tourism sector. "We are happy to be a part of this process," Badal said.

Affordability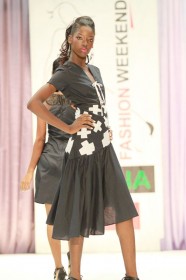 Asked about the kind of purchasing power the average citizen would have at the Designer's Market, Sonia said most designers are doing more ready-to-wear lines which are more affordable. She noted that details translate to higher prices, adding that the market would have the affordable lines and the high-end collections.
Olympia chimed in that some designers labour for hours on an outfit and as a result, the price would be above average. She said too that some materials have to be sourced from overseas which includes shipping cost. "It all adds up,, she said, noting that customers can be satisfied that every particular outfit would be "different from the next… unique". Olympia said too that designers are now catering for "various customers".
Speaking on the idea behind Designer Market, Sonia said, many designers are carving markets and home is a good place to start. She said some are fortunate to have immediate sales after the collections debut, but some face challenges.  "I've received positive reports from many designers after fashion weekend, and some of them are almost sold out".
Designer's Market is expected to be a regular feature on the monthly calendar of GFW events. From January, the market is scheduled for every third Sunday of the month and until a new venue is announced it would be facilitated at the Pegasus Hotel.
Around the Web