Even as evidence unfolds of a growing decline in the quality of service offered by the country's business sector, both private sector umbrella organizations and several business houses remain oblivious, immersed as they appear to be in their objective of maximizing profits, Con-sumer Service Consultant Joyce Sinclair told Stabroek Business in an interview earlier this week.
Sinclair, a retired senior public sector official, said that the apparent loss of awareness of the importance of high standards of service delivery was apparent in the retail, food service and transportation sectors among others. She said that apart from the impact of poor service standards on the value consumers were receiving for their patronage, the seeming indifference to the importance of raising those standards was impacting on the country's external image in a much more significant way than we might imagine.
And according to the consultant, while the crisis of poor service delivery pointed to the need for the business community and umbrella organizations to pay far greater attention to standards, the state itself needs to throw its weight behind raising those standards.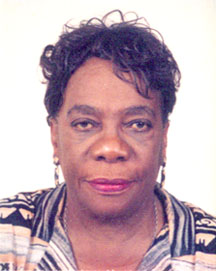 Sinclair, who has conducted customer service training programmes and prepared manuals for both private and public sector entities told Stabroek Business that the prevailing low standards of customer service delivery reflects both "a serious management training deficiency" and the acceptance of "shoddy service" without query by local consumers. She said her own experience had suggested that customer service delivery training was "happening only marginally" in the private sector. She identified specific business houses including local commercial banks which she said had evinced a greater mindfulness of the importance of customer service training. However, she said that she had not gotten very far in her discourses with other local private sector officials.
Describing the quality of service delivered by some local business entities as akin to "cake shop management", Sinclair said a point had now been reached where there needed to be a national focus on raising standards across the board in the business sector. She said that what was required was an initiative driven both by government and by the private sector to correct the problem. "The business sector is simply not sufficiently adequately educated on the importance of customer service delivery," she added.
Stressing that formal customer service training had to be re-enforced by a broader national effort, Sinclair said that in her view the media were not doing anywhere near enough to help address the problem. Specifically, she called for the re-introduction of the radio programme "Viewpoint", through which, she said, informed and enlightened commentary could be used to complement formal training. "The problem is growing worse and it has to be addressed through every means at our disposal."
And according to Sinclair some of the worst excesses of low standards of customer service delivery continued to manifest themselves in the transportation sector where, in many cases, commuters must endure the continual ordeal of uncouth, hostile and often abusive service providers. "The problem here is that some people who provide an essential service are sometimes not oriented in even the basic courtesies and there is no requirement that they acquire such orientation," Sinclair said.
In calling on the private sector to embrace consumer service training as a critical aspect of the management of their businesses, Sinclair said that such training, if it is to be effective and sustaining, cannot be undertaken in an ad hoc and sporadic basis. She says the owners of some family-owned businesses might wish to examine themselves to determine whether they have themselves done enough to acquire the training and the skills necessary to manage service entities. According to Sinclair, it is perhaps even more important for business owners and senior functionaries in business organizations to acquire such skills, since, while such training generally targets lower level employees, the staff turnover at the level in some sectors is so high that trained people are lost on a regular basis. "The training has to be sustained if the organization is to benefit," she added.
And according to Sinclair training in service delivery had to attended by the provision of incentives to encourage staff and to keep them on the job. "It really makes no sense investing in the training of employees only to see them leave because there is no serious incentive for them to stay," she said.
Around the Web