Although an isolated village, Mocha-Arcadia has many modern amenities that residents in the city are accustomed to. "Mocha has everything; only thing short is a Chinese restaurant and gas station," is how one resident described it.
Located on the East Bank of Demerara, Mocha-Arcadia has a population of approximately 4,000 persons. The community is accessed by a two-and-a-half mile access road which is next to the Providence Post Office and Magistrate's Court. Public transportation, minibuses and taxis take persons in and out of the community, and some persons hitch a ride with private vehicles.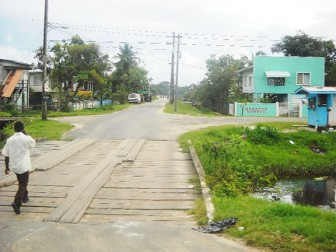 "It is the only isolated community in Region Four surrounded by sugarcane," says retired corporal Lloyd Roberts. According to Roberts, Mocha and Arcadia were at one time two separate villages. The area was once a coffee plantation which was purchased by former slaves following the abolition of slavery.
Roberts said that Mocha eventually came under the responsibility of local government (nowadays the Neighbour-hood Democratic Council), while Arcadia remained under estate management. It was not until some time in the 1970s that the two villages were merged.

Small business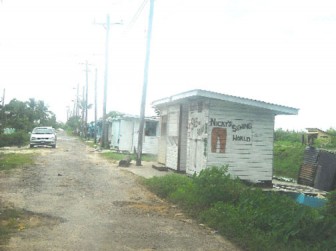 While persons in Mocha-Arcadia are still engaged in farming, it is mostly at a subsistence or kitchen garden level. Most residents nowadays are either self employed or work outside the village doing various jobs. Many residents own their own small business as well.
"From small girl to now things have improved a lot," says Angela John; the community is ever expanding. According to John she is "the first person in Mocha to do nails work," and after nine years as a nail technician, she has a passion for designing nails.
He conducts her business in a small booth located inside her New Settler Street home: "I find it satisfying for me. For me it is paying."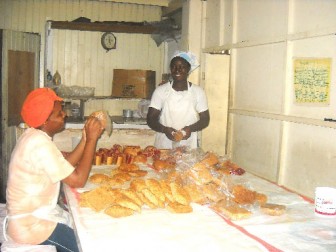 The community has several small businesspeople like John. Arcadia is the metropolis of the community. "Everything does happen over here. If you throwing a dance it does keep over here, if you got a lil something it is held on this side. It got internet over this side… Mocha has everything," says John.
Over in Arcadia are the village office, health centre, nursery school, several shops and churches and a bakery. There is also a housing scheme at the end of the community to the south.
In the Mocha half is the well that supplies the community with water, the primary school, the Mocha Police Outpost and two more churches.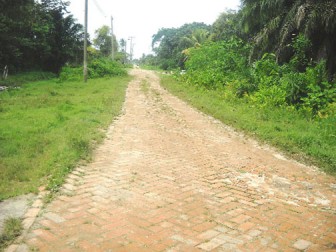 "Like any other community it is peaceful living here," says roadside food vendor June Greene. Greene says she has lived in Mocha all her life: "It's away from the hustle and bustle and basically I really like it."

Bakery
Two years ago, Lloyd Roberts started up a bakery in the community as a means of providing employment to single parent mothers.
The 65-year-old calls the bakery a community development project. "I was trying to get the bakery established through an EU/government fund but it didn't materialise so I decided to try it on my own," Roberts explained.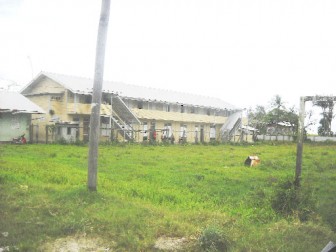 Response to his initiative was welcomed by the residents, and many persons will tell you about the work that Roberts is doing for the community. Today, the bakery employs four women and Roberts makes donations to the top performers at the primary school: "They receive a hamper valued $8,000 and six months free bread." Roberts has also donated a swing set to the nursery school as a means to keep the little children occupied during recreation.
The bakery produces over a hundred loaves per day and over 300 different pastries. According to Roberts, support from the community is "reasonable" and  the bread lasts two days before a fresh batch is produced.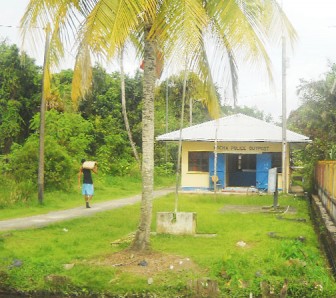 However Roberts still faces competition from more established bakeries: "When this bakery was established I thought other bakeries would cease bringing in their goods."
For Roberts giving back to the community is very important to him. "I born and grow here and I gun die here and before I die this place has to be a model community where cleanliness is concerned," says Roberts.
In this vein, Roberts and other community leaders organise persons to come out and clean their communities. But he notes that the turn-out is often poor. Roberts, who served 14 years in the Guyana Defence Force, says that he wants the community to practise cleanliness given how isolated it is.
Issues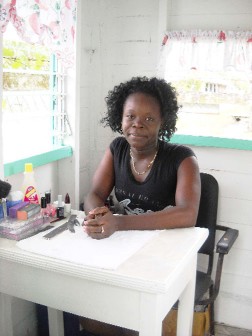 While "everybody lives as one and everybody support each other," the residents express the need for better roads, among other things, in the community.
Many residents agree that the access road to the community could use street lights. It also needs repairing since it is potholed. Residents say that while repairs are often done these do not last long. The potholes are fixed by youngsters in the community this newspaper was told.
Other roads in the community are also in dire need of repairs. Residents say that some of them which were repaired only last year have already got potholes. One resident thinks that more money needs to be spent to build proper roads since many residents have vehicles that traverse the streets daily.
There is also the need for street lights in some parts, while the two access bridges to the community are also said to be in need of repairs.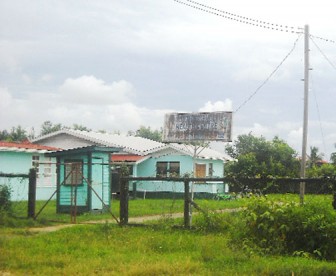 Meanwhile, the only nursery school in the community is facing its share of challenges. Headmistress Clarlyn Dublin-Warde says that the school does not have a proper play area; the one which is designated for that purpose is overgrown with grass.
Furthermore, the classrooms are congested and there is not enough furniture. Dublin-Warde says she has been headmistress of the school for 22 years. While the teacher parent relationship is "fairly okay," she says, "we are trying our best to get parents to understand that we need them to play a role in their child's education."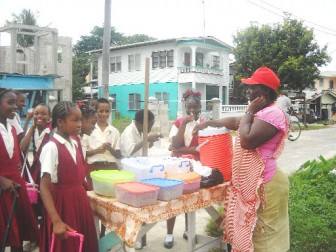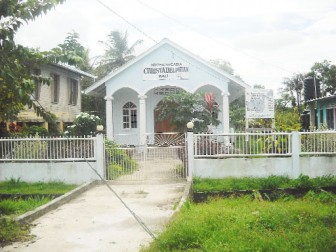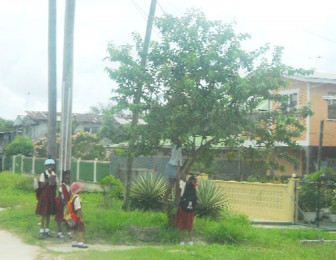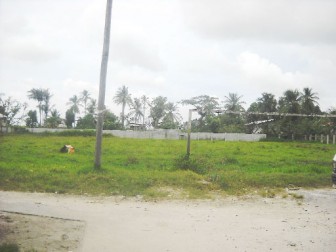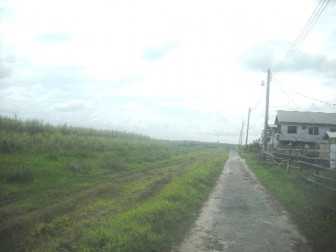 Around the Web