Overlooking the Linden/Soesdyke Highway is an Amerindian settlement called Waiakabra. On the surface this community which comprises at least 30 households looks like a dream spot to live. However, some two decades after it was established, there is still no running water in homes and no electricity supply. The most serious problem affecting residents, however, is that they have now been asked to move since they are "squatting on government reserve."
The bright sunshine, pearl white sand and cool water from a nearby creek brings on an instant feeling of laziness. Waiakabra is located less the 200 metres from Kuru Kururu, which is one of the more established communities along the highway.
Sounds of 'Zoom, zoom, peepeepppp!' break the morning silence as vehicles speed past en route to the city or Linden, and the noise penetrates some of the houses which run parallel to the highway.
The community is divided into two by a thick wall of tall trees and bushes. It stretches for quite some distance, this newspaper was told. As a result a visit to only the first half was possible.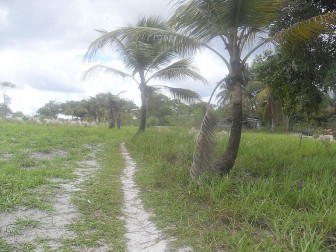 One can enter the settlement by driving through a sandy track which eventually branches off in different directions – one to the small creek and at least two more to houses. Driving along the track is very bumpy and after less than two minutes, our car got stuck in the sand. The skilful manoeuvring of the driver did little to help the situation. Even the dried branches and grass that were placed beneath the wheel were useless. Then a man, Avelino Dundas, came running to our assistance. His lifting and the driver's efforts ensured that we had a vehicle to transport us back to the city.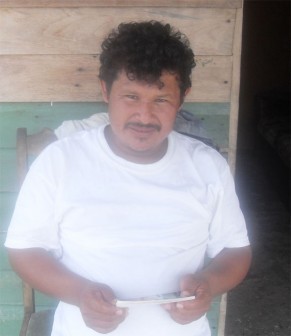 How it all began
Twenty years ago 87-year-old Alexander Dundas decided to build his home at Waiakabra at the instance of his employer who owned land nearby. His wife, 85-year-old Irene, said that they were originally from Moraikabai located up the Mahaicony Creek. She told Stabroek News that life for her "lil good." Her only concern now is that her husband, the only breadwinner of the family, is sick.
"When we came here was sheer bush and is we who open it up," she recalled. Several months ago residents received notice that they have to remove and were given plots of land located at Swan, also located on the Linden/Soesdyke Highway. It was explained to this newspaper that the argument is that Waiakabra is located less that 500 yards from the roadway making it government reserve. "I don't want to move from here because I do all de wuk here. If I move you got to bruck down everything and start all over again," the elderly woman said complaining that they are not being treated fairly. "We wuk so hard to develop this land and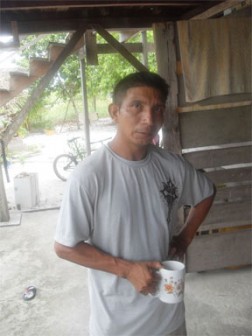 suh," she said with a shake of the head.
Development on the land was evident during the visit. Residents have planted fruit trees and in some cases flowering plants adorn the area in front of their homes. Stabroek News was told too that the community is a hub of activity during Amerindian Heritage month and residents from along the highway would converge there every year for celebrations. The skeletons of stalls still remain and according to residents they will be reused during celebrations next year.
There are eleven wooden houses in this part of Waiakabra.
Livelihood and
basic necessities
At one time the community depended largely on poultry rearing, but because of "bad business" many residents were forced to give this up. They also farmed eddoes and bananas but those too did not work out well. Two of the residents still rear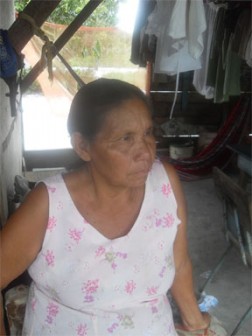 chickens but on a very small scale. They sell their produce to other residents and those living at Kuru Kururu. The men in the community are forced to find employment outside the area. One said he drives heavy machinery, another is a logger while yet another is a miner. The women stay at home and look after the children.
Irene told Stabroek News if they get sick they have to travel to the Diamond Diagnostic Centre for medical attention, as they have little hope at the Kuru Kururu facility.
Water, residents said, is also a problem. According to another resident, Critchlow Henrito, they cannot afford to buy purified water for drinking. However he said residents utilize a small creek for this purpose as well as to cook, wash and bathe. "They want us to move to a place name Swan and things gon be worse there," he said, adding that there is no electricity where he is presently living.
"This place is a beautiful place and Swan deh till down far at de back," he said, adding that transportation for residents especially schoolchildren will be very difficult. He explained that they are currently living close to the roadway where vehicles travel all the time, and children walk a short distance to Kuru Kururu to attend school. He is currently unemployed and related that it was Alexander Dundas who told him to come and live there, and he liked the place. The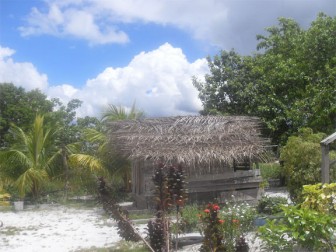 father of three said that he, his wife and three children are surviving by "the Grace of God." He said that at one time he reared chickens, but had to stop when the feed prices skyrocketed.
Another resident, Morelene Dundas, said that she too is originally from Moraikabai and moved to this area at the insistence of her husband. She explained that she likes the community for its peacefulness and the fact that is it not too far from Georgetown.  She said that the absence of light and running water is not a bother to her.  Another resident said that she has been living in the area for about ten years but in recent times would only be home at weekends. "I love it up here. It is really, really nice. I wouldn't trade this for anything," she said shyly. She said that she likes the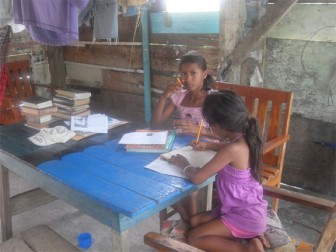 black water in the creek.
Ashna Ganpat, a visitor to one of the residents, said that the creek is her favourite place and this along with the warm sand is what she enjoys the most about Waiakabra. She noted that this is somewhere she would not mind relocating to.
The Domingos
The Domingo family has called Waiakabra their home for the last fifteen years and sees life there as a challenge. The head of the household, James, is the village captain. His wife Beryl said that she doesn't want to relocate but they were told that they had to move.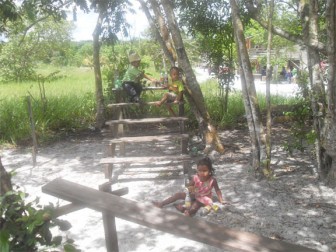 Her son, Earl Andrews, said that their biggest challenge is getting a lease for the land they are occupying. "We want to permanently live here," he said. He said that while the creek is useful to them, the water it has is not enough. In dry weather he said things are worse. However, the 34-year-old father of one says that it does not pay to move at this point in time.
Residents also have no security and without a cellular phone they cannot communicate with the outside world. The nearest police station is at Timehri.
The one conclusion that all the residents have reached is that because of their hard work and dedication to the land they should be allowed to remain. They asked why it took so long for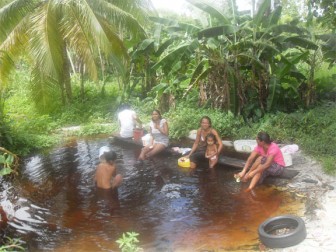 them to be told that they could not go on living there. Though they were formally given their notice to remove in February, they are hoping that by some stroke of luck they will be able to call Waiakabra their home forever.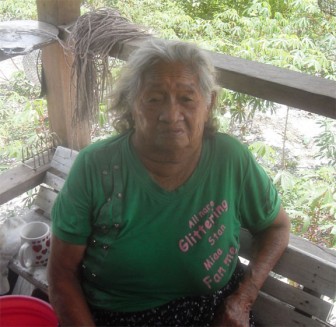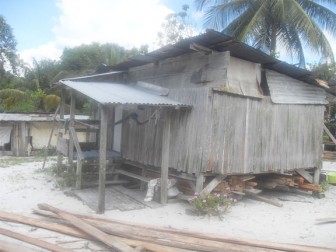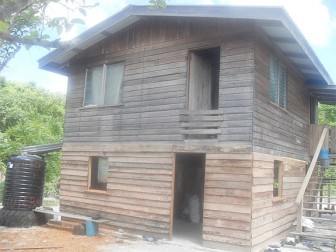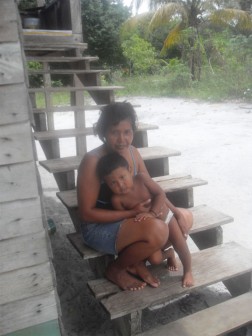 Around the Web