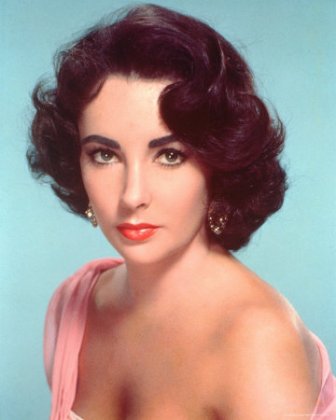 NEW YORK, (Reuters) – Hollywood legend Elizabeth  Taylor, who rose from child actor to become one of Hollywood's  most talented actresses with a tumultuous life, died today at age 79, her publicist said.
She died at Cedars-Sinai Hospital in Los Angeles surrounded  by her four children after having been hospitalized six weeks  ago with congestive heart failure, a statement from publicist  Sally Morrison said.
In a career spanning seven decades, Taylor was nominated  for five Oscars and won the best actress honor twice.
In real life, she battled excess weight and drug addiction,  and was married eight times, including twice to actor Richard  Burton.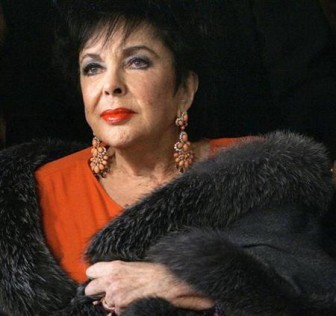 "My mother was an extraordinary woman who lived life to the  fullest, with great passion, humor, and love. Though her loss  is devastating to those of us who held her so close and so  dear, we will always be inspired by her enduring contribution  to our world," son Michael Wilding said in a statement.
The violet-eyed Taylor, who began her movie career at age  10 and was often ranked in fan polls as the most beautiful  woman on screen, was plagued by health problems for many  years.
Taylor's life had two worlds. She was a powerful actress  who won an Academy Award for playing a call girl in  "Butterfield 8" in 1960, another for her portrayal of a  foul-mouthed alcoholic in "Who's Afraid of Virginia Woolf?" in  1967, and earned Oscar nominations for "Cat on a Hot Tin Roof,"  "Suddenly, Last Summer" and "Raintree County."
On the other hand, her personal life set a Hollywood  standard for glamour and tumult. After the death of her third  husband, film producer Mike Todd, in 1958, she found herself in  a well-chronicled love triangle with singer Eddie Fisher and  his wife actress Debbie Reynolds, before marrying Fisher.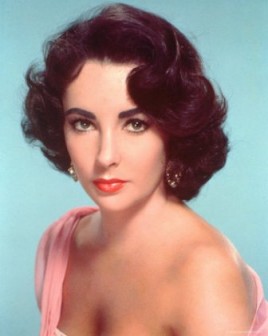 While filming the lavishly produced "Cleopatra" in 1961,  she started a torrid, tabloid-chronicled affair with Richard  Burton, who played Mark Antony and who was also married at the  time.
Taylor's relationship with Burton was a saga in itself. The  two strong-willed actors wed in 1964 after she divorced Fisher,  and Burton bestowed furs and diamonds, including a $1 million  pear-shaped jewel, on Taylor while publicly praising her  "wonderful bosom."
But they also hurled invective at one another and were  brilliantly cast in the movie of dramatist Edward Albee's  "Who's Afraid of Virginia Woolf?" about a bitter, verbally  abusive couple.
"We enjoy fighting," Taylor once said. "Having an  out-and-out, outrageous, ridiculous fight is one of the  greatest exercises in marital togetherness."
Around the Web