COLOMBO, (Reuters) – All-rounder Michael Yardy has  been withdrawn from England's World Cup squad because of  depression, the England and Wales Cricket Board (ECB) said today.
Yardy has returned home and Yorkshire leg-spinner Adil  Rashid has been called up as a replacement, the ECB said in a  statement.
"Leaving at this stage of a World Cup campaign was a very  difficult decision to make but I felt that it was the only  sensible option for me and I wanted to be honest about the  reason behind that decision," Yardy was quoted as saying in the  ECB statement.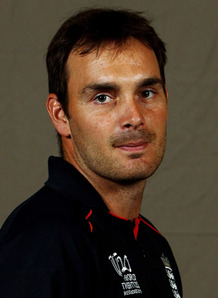 "I would like to wish the squad all the very best ahead of  the (quarter-final) game (against Sri Lanka) on Saturday. I  would appreciate some privacy over the coming weeks while I  spend time with family and close friends ahead of what I hope  will be a successful season for Sussex."
Yardy is the fourth player to pull out from England's World  Cup squad. Batsman Kevin Pietersen (hernia) and pace bowlers  Stuart Broad (side strain) and Ajmal Shahzad (hamstring) flew  home earlier during the tournament.
MINOR DISCOMFORT
Another paceman, Tim Bresnan, underwent a precautionary scan  on his calf after he suffered minor discomfort in his right leg.
England, who are in Colombo preparing for their World Cup  quarter-final against Sri Lanka, expect him to be fit for  Saturday's match.
"We had a scan yesterday and he will bowl tomorrow  (Friday)," a spokesperson for the team said.
Bresnan, who has taken nine wickets from six matches so far  in the tournament, had suffered a torn calf muscle in the ODI  series against Australia before the World Cup and returned home  for rehabilitation.
The ECB said Yardy consulted the England medical team before  flying home to "receive the best possible advice and support as  he seeks to overcome an illness he has been managing for a  prolonged period of time."
"I would like to offer my full support to Michael on behalf  of everyone involved with the England team and the ECB,"  managing director Hugh Morris said.
"Michael has been an integral part of the England set up in  recent years and while he will be missed in the knockout stages  of the World Cup, our priority now is to ensure that he returns  home to his family and is able to spend time recovering with a  strong support network around him."
England batsman Ravi Bopara said Yardy's predicament would  not distract the team from concentrating on their quarter-final  showdown against Sri Lanka.
"Mike Yardy's decision is a personal decision. It's not  going to affect anyone," Bopara told reporters.
"It doesn't definitely affect me. I am still working on my  game and everybody else is working on their game."
Rashid is currently in the West Indies with England Lions  and is expected to arrive in Colombo on Saturday.
The 23-year-old played the last of his five ODIs in November  2009. He has scored 60 runs and has taken three wickets.
Around the Web