MOHALI, India, (Reuters) – It took a selection  blooper for India to make sure they had ticked all the boxes  before they locked horns with Sri Lanka in Saturday's World Cup  final in Mumbai.
For a team that has peaked at the right time, India's thin  pace resource has been exposed in most of the matches and Zaheer  Khan has had to shoulder the burden in the absence of an able  new ball partner.
Against Australia and West Indies, off-spinner Ravichandran  Ashwin was harnessed to share the new ball with Zaheer in a ploy  that was necessitated partly by India's near-empty pace  cupboard.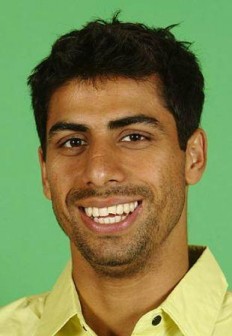 Ashish Nehra has been India's best bowler in the death overs  for a while until he conceded 16 runs off the final four  deliveries in the group-stage defeat by South Africa and was  dropped from the side.
As luck would have it, India captain Mahendra Singh Dhoni  misread the pitch at the Punjab Cricket Association Stadium and  felt the track would assist seam bowlers more than spinners in  Wednesday's semi-final against Pakistan.
So Nehra was preferred to Ashwin and the lanky left-arm seam  bowler turned out to be the most economic bowler in India's pace  department, conceding 33 runs in his tidy 10 overs to finish  with two scalps.
Dhoni admitted he could not read the wicket when opting for  a three-pronged seam attack.
"It was not a typical Mohali track, it was turning. We read  the wicket wrong and that's why we went with three seamers,"  Dhoni said.
"But in the end the seamers bowled really well.
"It is interesting that a few game earlier, Nehra was  criticised a lot. It's good to see him come back and do really  well for us."
SOAK PRESSURE
Almost equally heartening was Harbhajan Singh's form in the  match as the off-spinner, who looked happy with the containing  job so far in the tournament, struck two blows to derail  Pakistan's chase.
At a crucial juncture, Harbhajan dismissed the dangerous  looking Umar Akmal and captain Shahid Afridi to put India in  command.
The other positive India drew from the high-octane  semi-final was their ability to soak in the pressure that some  of their opponents could not.
The unflappable Dhoni, aided by coach Gary Kirsten and other  support staff, seemed to have succeeded in instilling a quiet  confidence in his team mates, who showed nerves of steel in the  semi-final.
With a billion dreams resting on their shoulders and the  'cricket diplomacy' initiatives surrounding it, the Indian  players went about their job with a business-like attitude.
While their opponents got overwhelmed by the occasion and  spilled catch after catch, the co-hosts never panicked even  after settling for a score that looked to be short of a winning  total.
With little to choose between the teams skill-wise at this  level, mental toughness often makes the difference in close  matches and India would fancy having an edge against Sri Lanka  on Saturday, having passed the biggest test against Pakistan in  Mohali.
Around the Web