The trial of Anand Narine, who is accused of circulating nude photos of his former wife, Babita Sarjou, began on Friday with the testimony of the first witness.
Narine is accused of exposing nude pictures of Sarjou to public view, to corrupt public morals.
On August 31, 2010, Narine is alleged to have plastered copies of a nude picture of his former wife in public, including on the fence of her place of employment, BK International. In August last year, months after Sarjou was hired at BK International, employees arrived at work to find printouts of a nude photograph of the woman pasted on the fence and on trucks belonging to the company. Some workers tore down the photographs in an attempt to shield the woman from embarrassment.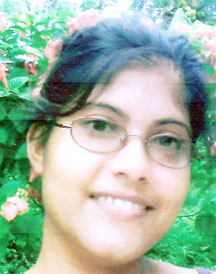 Narine has denied the charge.
Parmanand Sharma, an employee at BK International, was the first of five prosecution witnesses who are due to testify. After being sworn in before Magistrate Geeta Chandan Edmond on Friday, Sharma told the Georgetown Magistrates' Court that his friend, whom he met in the compound of the said company, had shown him the pictures. He said that he had taken them to Sarjou, who was in office at the time. After handing over the photographs to Sarjou, Sharma said that he left.
Defence counsel Maxwell McKay, in his cross-examination, asked the witness how many photos he saw. After Sharma said "about 13," the attorney said that he had no further questions for him.
Meanwhile, Prosecutor Andrew Griffith told the court that Sarjou, who has been reported missing since the night before Diwali 2010, is one of the four remaining witnesses to testify.
He said that in her absence, her statement can be tendered but noted that advice would have to be sought from the Director of Public Prosecutions on the way forward regarding this.
After Friday's hearing, the matter was adjourned to June 1 for continuation.