A 35-year-old man is now dead following an early morning accident on Sheriff Street yesterday.
Dead is Sewcharran Persaud Ugraj, a father of two. According to Ugraj's father Lall, at around 8:30 am yesterday he received a call from the Kitty Police Station informing him that his son had been involved in an accident and he was needed at the station. Lall said that when he asked the caller about his son's condition, he was told that "he ok, he only receive minor injuries", and it wasn't until he arrived at the station that he learnt of Ugraj's death. Lall said the police informed him that the driver of motor vehicle PMM 1094 was going north along Sheriff Street, while his son was standing on the eastern side of the same road. The car, which according to the release was reportedly going at a fast rate,  came barrelling across the road to Ugraj and hit him some 30ft away. Lall said the car then "plunge into the trench and travel" through same for about 50ft and came to a halt at the end of the trench.
The dead man's father and other relatives, who viewed the body at the Lyken's Funeral Parlour, were all in agreement that Ugraj suffered broken feet, hands and ribs; his face was disfigured and he had head injuries. Lall said he last saw his son alive on Tuesday last.
Ugraj's wife Letisha also spoke with Stabroek News, and she related that her husband left home on Saturday morning at around 9:30, with a colleague from work, to collect his salary. She said that Ugraj works in the interior as a hauler truck driver, and normally when at home he goes out and returns at 1:30 am at the latest.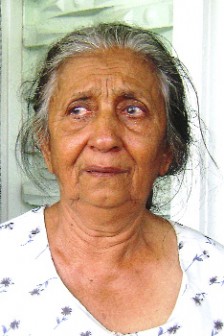 However, on the day that she saw him last, Letisha related that Ugraj promised to return at 12:30 pm with money for her to purchase cooking gas, but he never showed up. Knowing his normal routine, the woman retired to bed only to awake at around 5:30 am yesterday and find that her husband still hadn't returned home.
She rang his phone, which she related was turned off. She then rang his friend's phone but to no avail. It wasn't until 9:30 am that she too received a call from the police, alerting her about the accident that had taken place involving her husband. Letisha said she has no idea what her husband could have been doing on Sheriff Street at that hour of the morning, but she learnt that there was someone else who was with him at the time of the incident, and who after witnessing what had transpired, fled the scene. They had been married for seven years and have two children Alex, 7 and Pinky, 3.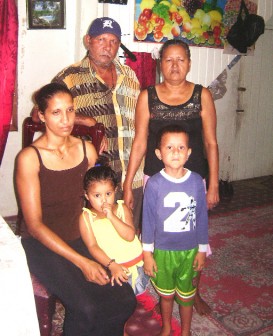 At the deceased's home his grandmother Leela was among the weeping relatives as she spoke about her grandson. Leela, with whom Ugraj grew up and had a very close relationship, tearfully stated that her grandson was very good and decent, and very hardworking; "he did everything for he grandfather" who died three months ago.
Meanwhile, police in the release stated that the driver of the vehicle was tested with a breathalyzer and his alcohol content at the time was found to be over the legal limit. He is currently in police custody assisting with investigations.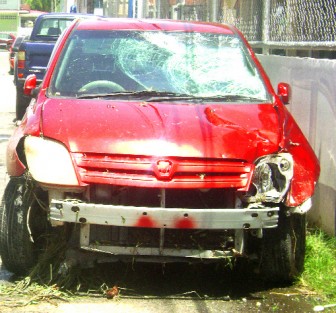 Around the Web