Republic Bank, for the third consecutive year, received the Business of Excellence Award for its HIV workplace programme.
The award was given by the Guyana Business Coalition on HIV/AIDS (GBCHA) at a ceremony last Friday night at the Guyana's Pegasus.
It was stated that Republic Bank's HIV/AIDS Workplace Programme's main goal is to provide and maintain a healthy and safe working environment for employees through educating on the prevention, transmission, stigma and discrimination of the disease.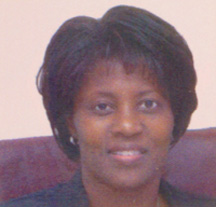 Edward B Beharry and Company Ltd received honorable mention for its workplace programme, while the company's focal person Rohini Ramkumar, won the Advocacy and Individual Leadership Award.
The Cara Hotels also received an award and Peer Educator Kayana Amos won the Outstanding Performance Award. Amos was outstanding for her passion to bring about behaviour change and strong interpersonal skills, which help her to encourage other employees to participate in the workplace programme.
Speaking at the award ceremony, GBCHA Chairperson Tracey Lewis of the Guyana Lottery Company noted that this is the fifth annual award ceremony for business excellence. She pointed out that the ceremony seeks to recognize the unique skills, knowledge and resource contributed by the private sector in the response to HIV/AIDS in Guyana particularly in the workplace over the past year. "The awardees exemplify the contributions in their workplace and beyond; their commitment, innovation and action towards alleviating the impact of the HIV/AIDS and the elimination of the HIV transmission in Guyana," Lewis said.
GraceKennedy Remittance Services Ltd also received honourable mention for the outstanding performance of its peer educator Ishaka Jackman.
Jackman has helped to facilitate awareness sessions for employees as well as other persons outside the company. He received his honorable mention for his desire to take his skills outside his company.
Around the Web