Both the ruling PPP/C and the joint opposition coalition APNU are still to settle on a prime ministerial candidate for the upcoming polls, but gender balance seems to be critical in the considerations and a woman could be named in either camp.
The AFC probably set the pace when it named Sheila Holder as its candidate and David Granger had publicly said he favoured a woman prior to his PNCR and APNU nomination. Today, he has qualified this statement to, "That is my aspiration".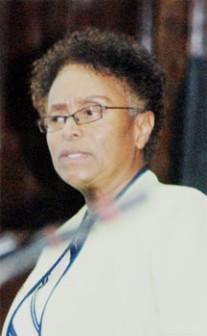 The PPP/C has been mum on the issue of who will run with its nominee, Donald Ramotar, but there have been suggestions that Foreign Affairs Minister Carolyn Rodrigues-Birkett  could be favoured, and she sits comfortably in the civic component of the party, which has been offering up the PM candidate on the ruling party's ticket since 1992.
"We still have a lot of time. This decision still has to be made which means that I cannot confirm anything at this point," Ramotar told Stabroek News yesterday. Ramotar said the party is not deliberating on the issue because there are other pressing matters including its focus on having the claims and objections period re-opened.
Ramotar said the PPP also weighs the total list of candidates as particularly important and is currently considering this issue. "There are other issues we are looking at, which is why a decision has not been made as yet," he added.
Ramotar declared that he has "no problem" with a woman being named on the ticket saying the party has a number of women who are capable of assuming the position. Still, he stressed that questions on the issue are premature given where the party's current focus is and the fact that the issue has not been addressed in any comprehensive way.
As for the APNU, its July 8 official campaign launch where the PM was expected to be named is likely to be pushed back for "logistical reasons", according to Granger. This means the announcement is not going to happen anytime soon.
It was on June 24, when the Joint Opposition Political Parties (JOPP) announced A Partnership for National Unity (APNU) and Granger was formally named as the consensus presidential candidate.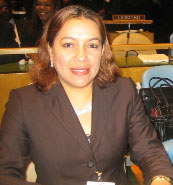 Opposition parties within APNU have been asked to nominate a candidate for the PM position, Granger told this newspaper, and when asked whether the PNCR has nominated a candidate, he said, "No". More specifically, he was asked about the PNCR shadow Finance Minister Volda Lawrence whose name has come up and again he said, "She has not been nominated".
Since Granger emerged as the consensus presidential candidate of JOPP it was suspected that his running mate would not likely come from the PNCR, but it remains unclear which other party's nominee would be favoured. Granger also made the point that the person identified to run with him is not likely to come from his party.
The ANPU comprises PNCR, WPA, GAP and NFA, and initially, there was talk of WPA Co-leader Dr Rupert Roopnaraine being tipped to run with Granger but this was not confirmed and it appears that Roopnaraine is not going to receive general consensus.

EGGGO principle
According to Granger, APNU will work with a criterion, which he referred to as the "EGGGO principle". He explained that in selecting the candidate the body will look at Ethnicity; Gender and Generational, Geographical and Occupational (EGGGO) spread.
But discussions on an actual PM have not taken place, he said, noting that the partnership is currently working on establishing a leadership team which would comprise representatives of the various political parties of APNU.
"There is need for balanced leadership within ANPU which is why we are focusing on setting up this team. It is important that all parties which are part of the partnership are represented at this level, and their interests are provided for," he said.
Granger said his aspiration is to have a woman on the ticket, but pointed out that this is subject to consultation within the ANPU.  "We have adopted the convention that whoever is named must be by consensus so while that is my aspiration the ANPU partners would have to agree", he added.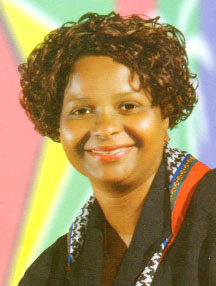 Questioned as to what influence he has in the decision if any, Granger said his nomination to lead the partnership gave him some influence, but emphasised that he is conscious of the other parties which are part of the joint opposition.
"It would be premature and imprudent for me to pre-determine who my running mate is because we would have to consult widely," he said.
He continued that no one party within the partnership is allowed to dominate the discussions and or the decision-making process, adding that the considerations are respectful.
Around the Web