Former administrator of St Ann's Home, Sister Beatrice Fernandes OSU, has died.
A sister in the service of the Ursuline religious order, Sister Beatrice was 71 years old and had been ill for a while, Stabroek News has learned.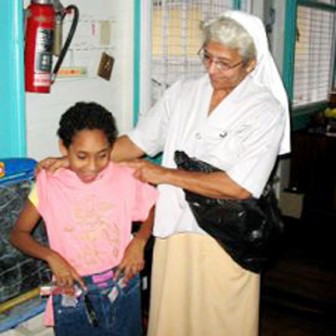 Sister Beatrice, who was dedicated to children and education, served as an Ursuline nun for more than 50 years; she celebrated her golden jubilee in the order in July 2009.
Sister Beatrice's funeral is scheduled for Thursday, July 28, the day she would have celebrated her 72nd birthday. Funeral service will be at 10 am in the Chapel of the Ursuline Convent, Camp Street.
Around the Web