A mother of four is in a serious condition at a city hospital after she was allegedly shot twice in the shoulder by her husband during an argument at their Prashad Nagar home early yesterday morning.
Karen Kerr's intestines were pierced and her lungs were grazed in the shooting at the Lot 309 Rohinital Street address she shared with Gavin Joseph. Joseph, called 'Blacks,' a miner and licensed firearm holder, is alleged to have calmly walked away minutes after the shooting. He turned himself over to police last evening at the Kitty Police Station. He also turned over the firearm he is believed to have used in the shooting.
Kerr, 33, completed a successful surgery and doctors are closely monitoring her condition. Relatives said that when they saw her yesterday after the surgery, she spoke only a few words. They, however, were confident that she would "pull through."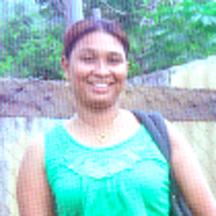 Police said in a press release that the incident occurred around 2:20am. According to police, investigations revealed that the woman and her reputed husband had a misunderstanding while at their home, during which she was shot in the left shoulder.
Stabroek News was told that after being in hiding for most of the day, Joseph returned to the house in the company of several men. He collected some of his belongings and reportedly informed his children that he was going to jail.
Kerr's sister, Carolina Welcome, who lives in the bottom flat of the couple's home, told Stabroek News that she heard gunshots, followed by strange noises and talking just after 2 am. She initially thought her neighbours were being attacked by bandits.
Welcome said that after the gunshots, she opened her back door to investigate what was happening. She said that she heard loud noises from the upper flat and as a result she began walking up the backstairs. "I was listening to hear if anybody was getting robbed upstairs and I heard my brother-in-law talking so I just come downstairs back, because I thought that somebody been robbing them," the young woman recalled.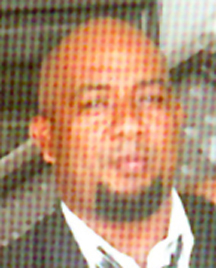 She told this newspaper that she went back into her house and locked up. Later, she started "peeping" through her front window and again heard loud noises coming from the upper flat. Joseph then appeared after running out of his house, Welcome said, while adding that the man started pacing in front of the gate.
After seeing that no one came out behind him, Welcome said she decided to open her door and initially they did not exchange words. She said that at that point, she was scared as she did not know what was happening.
She said that she eventually went out to him and asked what had happened. "He seh 'gurl ah gon tell you the truth… ah just shoot yuh sister,'" she said, while adding that Joseph looked very calm. Welcome said that she was in disbelief and asked him again what had happened. She said he repeated that he had shot Kerr. Joseph later told Welcome "whey he shoot she (Kerr) she nah go dead."
Welcome said that at this point she became worried, since she did not hear any sounds or movement coming from the upper flat. Besides their four children, a brother also occupied the upper flat with the couple.
While standing in the yard with her, she said that Joseph called out for her brother, asking him to take Kerr to the hospital. Joseph, she said, later handed his brother-in-law some money and calmly walked out of the yard and up the road.
Welcome maintained that she was clueless as to what sparked the incident. She said that the couple has been together since Kerr was 14 years old. Kerr resided in the North West District, before taking up residence in Prashad Nagar.
She said she was uncertain about the health of their relationship, since she was not home for a while. She said that she was not aware of any issues they were having and that at no point did Kerr indicate to her that there were problems. Welcome even pointed out that if Kerr was hit, she would have known because the mark would show, since Kerr has a light complexion.
"I don't know if they does normally fight or so. I can't really say but for the longest while things looked okay," the woman added. She said that up to Thursday, things appeared well between the couple.
She said that the children, whose ages range from 12 to three years, are traumatised. At least two of them might have witnessed the shooting as they slept in the same room with the couple.
Around the Web