A Linden taxi driver was killed late Thursday night in an accident along the Rockstone road, which left him pinned under the vehicle.
Poor visibility along the road is being blamed for the death of Denton Caesar, 36, known as 'Zar' of 617 Half Mile, Wismar, Linden, who was transporting three passengers into the area.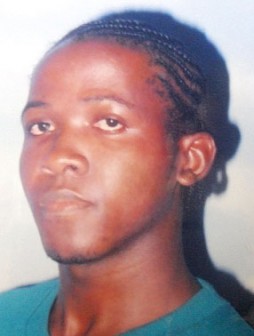 According to a passenger who escaped with minor injuries, Caesar panicked when he realised that he could not avoid hitting a large tyre that was in his lane. "It was dark, and we were going into Rockstone, everybody was normal in the car when suddenly he shouted out," the passenger recalled, while adding that in a split second, the car collided with the large tyre and toppled several times before it came to a halt.
Caesar was pinned under the car, which bore licence number HB 1713, while the others managed to free themselves. A driver, who turned up on the scene shortly after the accident, transported one of the injured passengers to the Linden Hospital. From there, help was sent for the others.  "He (Denton) was done dead, he deh get really pinned down," one of the passengers said.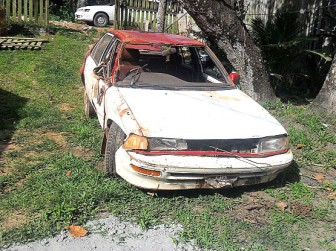 At the home of the dead man, his mother, Myrna Caesar, other relatives and friends were in a state of shock. They were angry over the fact that attempts were not immediately made to get him out from under the car. "You coulda never know what coulda happen, sometime he deh looking dead but was still alive," cried his mother.
The man left home Thursday night to do his usual taxi runs, when he was hired to transport the three passengers into Rockstone. Relatives became concerned when he did not return home sometime after midnight. Caesar's mother went to bed but was later awakened by a neighbour sometime after 3am. "I get confuse right away when I open deh door and see a set a police staring at me," she said, while adding that she was made to answer a number of questions before  being told that her son was dead.
Caesar, who would only occasionally make trips to Rockstone, was a well-known Wismar taxi driver and.
Around the Web