A 20-year-old prisoner was yesterday morning discovered dead in the Bartica lock-ups after reportedly hanging himself.
A release from the police said that Chris Primus was found hanging in his cell at around 7:30 am yesterday.
The release said that Primus had been charged with murder committed on Sylvester Simon at Apaikwa Landing, Enachu, during August 2010. He appeared in Court at Bartica on Friday September 09, 2011, where the matter was discharged but he was rearrested and placed in custody pending further legal advice.
According to the release there were two other prisoners in the cell along with Primus and they were last checked at 4 am yesterday. The other two prisoners said that they were asleep and did not notice anything.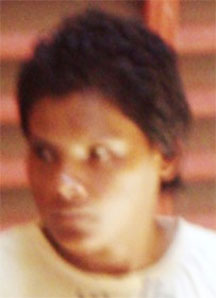 Primus had made his first court appearance in the Georgetown Magistrate's Court on September 1, 2010 before Magistrate Melissa Robertson charged with the murder of Simon which the police had said occurred on August 29, 2010. The man of Moco Moco, Region Nine, was not required to plead to the capital charge. When he was asked by Magistrate Robertson if he had wanted to say anything, Primus who appeared distant, had replied in the negative.
Simon of St. Ignatius, Lethem, was stabbed to death and two others wounded during a fracas at Apaikwa Landing.  According to a police statement, initial investigations revealed that Simon was fatally stabbed during an argument with another man.
Around the Web