The Guyana Amateur Boxing Association (GABA) is scheduled to box off its annual national intermediate championships tomorrow at the National Gymnasium.
Speaking to Stabroek Sport, Terrence Poole, tournament director for GABA and coordinator of the championships, said that the three-day tournament will attract up to 13 gyms and around 75 boxers.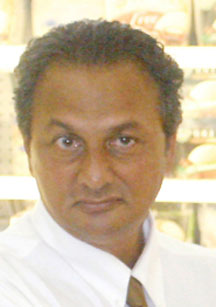 Poole added that the tournament is basically a gym versus gym competition for amateurs, juniors and females that will be history making, referring to the number of gyms and pugilists  taking part in the tournament.
Poole added that GABA was the sole sponsor for the tournament and urged corporate Guyana to lend a helping hand.
Trophies and medals will be up for grabs for top performers. Medical checks will coincide with the weigh-in today at the gymnasium at 17:00 hrs.
Among the gyms taking part in the tournament are Guyana Defence Force (GDF), Harpy Eagles, Pocket Rocket, Forgotten Youth Foundation (FYF), Ricola Warriors, Republican and Andrew 'Six Head' Lewis gym. President of the Guyana Boxing Board of Control (GBBC) Peter Abdool, GABA's President Steve Ninvalle and Director of Sports Neil Kumar are scheduled to be in attendance.
Bell time for the championships is 19:00 hrs.
Around the Web