The Guyana Revenue Authority (GRA) last week seized a limousine luxury car after its owner dishonoured the conditions of a duty-free concession.
The vehicle, which bears registration number PLL 7656, was imported into the country last year by an East Bank Demerara service station owner for private use.
GRA Commissioner General Khurshid Sattaur said yesterday that the matter is still under investigation. He said he was not in possession of the relevant report as regards the investigation and as such, "I cannot say if he is a popular businessman or not."
Reports are that the owner was granted a duty-free concession to import the luxury car early last year and signed the relevant documents for it to be used to private purposes only.
The vehicle was subsequently used for business purposes soon after its importation and clearance, a source said yesterday.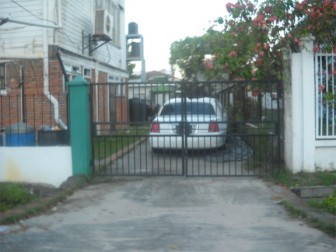 "And it was worked out and put back into hire because these chaps well connected, so it was to be seized since last year," the source added.
Within the past several months the vehicle was hired for several business-related events, mainly weddings, gala parties and various forms of revenue-generating entertainment activities.
The revenue body intervened after its officers were made aware of the situation.
It was noted that other competitors within the sector who provide limousine luxury car rentals had made complaints to the authorities on the issue.
The vehicle is currently parked at the GRA's Lamaha Street office.
Around the Web