The state-owned National Communications Network (NCN) has offered the opposition parties five minutes of free programming weekly—an offer which could possibly be extended in the future, says the station's programme manager Martin Goolsarran.
An initial offer was made to the opposition parties last week, shortly after CNS channel 6 had been taken off air following the enforcement of a four-month ban by President Bharrat Jagdeo.  When the ban was issued, opposition parties argued that it was an attempt by the government to silence their campaign, especially since they had no access to the state media. Some groups were calling for the boycott of elections until Channel 6 was allowed back on air and until they were granted equitable access to the state media. President Jagdeo on Sunday announced that he had deferred the ban until after elections.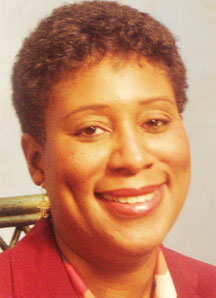 Goolsarran, in his correspondence to the opposition political parties, indicated that: "NCN is offering all political parties five (5) minutes of airtime weekly on radio or television, free of charge. Basic production facilities will be available for this purpose, also free of cost". He also said that all material should be delivered 48 hours prior to the broadcast.  "The company reserves the right to reject or to return any material that it considers libelous, in bad taste, or violating the Laws of Guyana," the letter added.
Speaking to this newspaper yesterday, Goolsarran said that so far the Alliance For Change (AFC) has accepted the offer while A Partnership for National Unity (APNU) has written asking for more time. "We have to consider it," he said, explaining that the time allotment could be increased sometime in the future. He said though that at this time, the parties are being offered five minutes.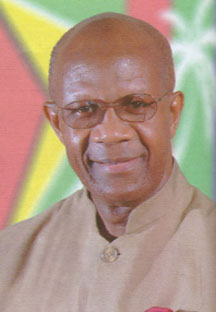 "We are not at all enamored by this 5 minute idea they have," APNU's executive member Lance Carberry said when he was contacted by this newspaper.  APNU's position, he said, is that all parties should have equal access to the state-owned media.   "Let us have a clear and transparent arrangement to have access to the state media," he emphasized.  According to him, the entire thrust of the letters sent to the party by Goolsarran gave the impression that the station was doing the party as favour. "I don't think it is acceptable. After all who is really paying for it?  It doesn't belong to Mr. Jagdeo or anyone else," he said.  Carberry also pointed to a second letter that was sent to the opposition parties inviting them to participate in a half hour programme with other political leaders.
In setting a "clear and transparent arrangement," Carberry suggested that the allocation of airtime could be done in accordance with the seats  parties were awarded in the last parliament.  He also queried why the opposition should have their programmes vetted by NCN, saying that if something libelous is contained in the reports, there is always recourse in the courts. Describing this as presumptuousness, he questioned whether the PPP/C was put under such scrutiny, while saying that the ruling party criticizes the opposition on a daily basis.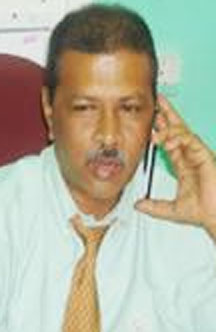 Although the AFC has indicated acceptance of the 5-minute offer, executive member Cathy Hughes told Stabroek News that for a station that belongs to the people, five minutes is not an equitable offer.  She said an equitable environment needed to be created where every party has an equal opportunity to present their views to the Guyanese public. In a democracy there is supposed to be support for the tenets of freedom of expression and speech, she emphasized.
Indicating a discomfort with submitting programmes 48-hours before hand, Hughes said that NCN has shown itself not as a national television station but as the public relations arm of the PPP.  Hughes contended that were an opposition party to submit a programme so far in advance, there was no way of ensuring its integrity. The station could easily feed the information to the PPP so that they can work on a response beforehand, she indicated.
She also contended that NCN should not be the one to determine whether a programme was libelous or not, while arguing that this should be the responsibility of an independent authority. The Media Monitoring Unit (MMU) of the Guyana Elections Commission (GECOM), she suggested, may be better equipped to take on this task.
Meanwhile, Hughes indicated that after initially charging rates that were unusually high, NCN sent a subsequent circular which indicated reduced rates. Rates for 30 second advertisements during primetime television have been reduced from $3,500 to 2,500. Significantly 30 minute recordings of political campaign broadcasts have been reduced from $75,000 to $25,000.
These new rates, she said, were more reasonable.  She said that this time, NCN has been airing their advertisements unlike in 2006, when their ads were not aired, particularly in Linden. Hughes also called for equal billing for all parties, particularly for the PPP/C, which she said was having its jingles aired every ten minutes on the radio.
When Goolsarran was questioned about the refusal to air the AFC's ads back in 2006, he denied that this had happened. Regarding the 48 hours notice, Goolsarran said that this is a standard practice that the station has in relation to all programmes.
"This is not something new," he said, adding that it is also applied to non-political programmes. This, he said, is partly in place to check the programme for technical quality. He explained that the station is not inflexible with this rule, saying that if the programme is brought in 30 hours or 24 hours before it could still be accepted.
In viewing the content for libel, he said that the station operates within a licence that it has to honour.  He added that the station operates under guidelines and it guided by a Code of Conduct  and the guidelines of the Advisory Committee on Broadcasting (ACB) and the Ethnic Relations Commission (ERC).
Around the Web