A Guyanese doctor living in Jamaica was last night shot in the head outside his home at Mandeville, Manchester following an apparent attempted armed robbery.
According to the Jamaica Observer, sources reported that Lyndon Lord had just exited his car and was about to enter his house at minutes after 7pm when he was approached by armed men and shot once in the head. He was then rushed to the Mandeville Public Hospital, before being airlifted to a Kingston facility, the Observer said.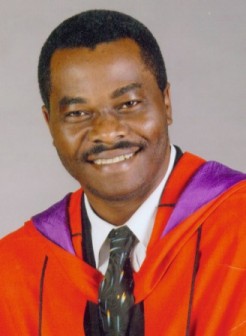 Lord's sister told Stabroek News that her brother underwent an hour and a half surgery around midnight last night and is still in recovery. She said that he is scheduled to undergo another surgery some time soon to have the bullet, which is still lodged in his head, removed.
The 45-year-old doctor resides in Jamaica with his wife Carol Rollox-Lord and their two children John Daniel Lord, 13 and Kathryn Lord, 10.
The Jamaica Gleaner today reported that Lord, who works at the Mandeville Hospital, was about to enter his home in the Ingleside community when he was pounced upon by a group of gunmen who shot him in the head.
He was rushed to the Mandeville Hospital and later airlifted to a Kingston hospital in critical condition.
Around the Web