Six-year-old Joy Blanchard, the only survivor of a grisly knife attack on her and two siblings by their father, succumbed to her wounds early this morning.
The child had been on life support in the Intensive Care Unit of the Georgetown Public Hospital since Tuesday's attack.
Joy and her two siblings, 10-year-old Belika George and four-year-old Daniel Blanchard were asleep in bed when their father allegedly armed himself with two knives and attacked them.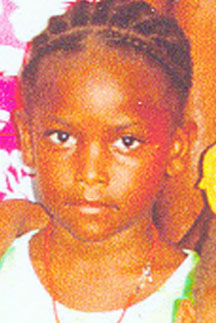 John Blanchard was charged with the murders of Joy's  two siblings yesterday.
On Thursday, their grieving mother Onika Blanchard had said that she believed the act by her husband to have been premeditated.
She was at the time planning to bury her two children, while monitoring Joy's recovery.
Around the Web