Even as the People's Progressive Party/Civic (PPP/C) prepares to launch its manifesto for the November 28 general and regional elections this evening, the party wants long standing member Moses Nagamootoo to explain public pronouncements about him joining the opposition party Alliance For Change (AFC).
PPP/C campaign spokes-man Robert Persaud would only say that Nagamootoo has been formally asked to explain media reports that he was contemplating leaving the party that he has been a member of for the past 40 years.
The formal request for an explanation was dispatched by PPP General Secretary Donald Ramotar, who is also the party's presidential candidate. Subsequent telephone discussions were held on the matter and the party was up to late Thursday still awaiting a response, Persaud said.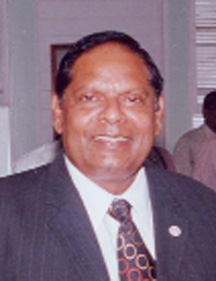 At the same time, Persaud deemed as an "affront" to the 35-member PPP Central Committee reported charges by Nagamootoo that he and other associates of Cheddi and Janet Jagan were being bulldozed out of the more than 50-year old party. "We value every single member of this party and we treat equal and respect their views and positions," Persaud told a press briefing at the PPP's Freedom House headquarters yesterday.
Nagamootoo, who could not be reached for comment yesterday, has said he is still to decide whether he will accept an offer to join the AFC for the upcoming elections.
However, he has maintained that that he will be actively involved in the political campaign ahead of the poll date. "I am looking forward with passion to doing further duties for Guyana," he told Stabroek News recently, while adding that the decision is now which platform he should stand on.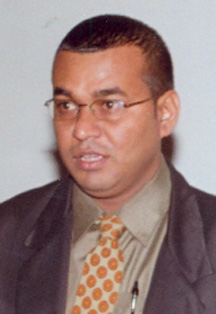 AFC has said that Nagamootoo was in talks and would be guaranteed a "high place" should he accept the party's proposal. Former PPP Central Committee member Rajendra Bissessar, who has endorsed the AFC, has said he was privy to the fact that Nagamootoo will not be on the PPP/C slate for the polls and he was almost certain that he would join the opposition party.
Sources close to Nagamootoo have indicated that he has indicated to the PPP/C that he does not wish to be on its slate for this year's election.
Meanwhile, Persaud said that PPP/C's manifesto would be launched at a fund-raising dinner at the Princess Hotel tonight, followed by a public launch at the party's fourth campaign rally billed for Lusignan, East Coast Demerara on Sunday.
The PPP/C spokesman also hinted that more new faces would be appearing at that event, for which contingency measures have been put in place due to the inclement weather.
Around the Web