(Trinidad Express) Anger coursed through the Gasparillo Road, Santa Cruz, community yesterday after three residents were shot dead and three others injured during an incident with police in Chaguanas earlier in the day.
The three men killed by police have been identified as Nkosi Borde, 28; Nigel Eminess, 21; and Hayden Honore, 31.
They lived near one another along La Sargasse Road, Santa Cruz.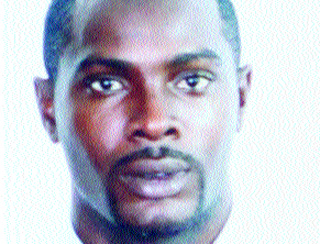 Friends of the dead men sat in the area talking about the good times they spent with the men and the way in which they were killed.
The three injured men have been identified by their relatives as Shane Carmona, Clint Mitchell and Brendon Benjamin.
Carmona, the driver and owner of a silver Nissan Wingroad car, was shot in the head and arm, while Mitchell sustained a gunshot injury to his hand and Benjamin to his hand and abdomen.
Relatives of the six victims claim the men had gone out to lime to celebrate the lifting of curfew restrictions in the country, when they got into an altercation with a group of men who attempted to rob one of them at the Rich Gold bar in Chase Village.
There was another altercation outside the club and shots were fired and a report was made to the police.
Police said they responded to the incident and a highspeed chase and shootout ensued along the Uriah Butler Highway, Chaguanas.
Three men were subsequently killed and three others wounded. The wounded men ran and hid in bushes.
They later surrendered to police.
Relatives of the men said yesterday they were victims of an earlier robbery and shooting incident, and not robbery suspects.
They claimed that the men were not armed and believed the people who were chasing and shooting at them were their earlier assailants and not police.
Relatives said they were able to speak with Carmona, Mitchell and Benjamin before they surrendered themselves to police while hiding in bushes off the Uriah Butler Highway.
Officers of the North Eastern Division yesterday said the men were not known to be involved in criminal activities and they too were shocked by yesterday's incident.
Honore's common-law wife, Wendy Ann Phillips, who was brought to tears at her shop in the area yesterday, called for a swift and independent investigation into the incident.
Phillips said, "I need some kind of justice and this is not going to stay like that. I'm going to go to the end to make sure that I get some kind of justice concerning this. This is totally unjust and unfair.
I don't know who guarding the guards right now because the police done do what they have to do already and now they trying to cover it up and we are not going to take this just like that. Let their deaths be an example so that something could stop this stupidness that's going on in our country because it is too small for that."
She added, "He's a hard-working man. He stays here with me in the shop and I don't know him to be involved in any kind of crime. He went out (Friday) night, to take a lime and they got robbed and when they were leaving, the same people who robbed them reported that they robbed them." Phillips said, Honore, who she had been living with for the past six years, was killed inside a Honda Accent car, a vehicle he recently bought.
Borde's girlfriend, who asked not to be named, said around 2.35 a.m. yesterday she received a telephone call from Mitchell who indicated to her that a group of men had attempted to rob them and they had sustained gunshot injuries. At that time, she said, Mitchell, Carmona and Benjamin were hiding in some bushes off the UBH in Warrenville.
She said Mitchell told her that while they were at the club earlier in the night, a group of men attempted to rob him of his gold jewelry and they decided to leave the club and head back to their Santa Cruz home.
The suspects, she said, confronted Benjamin in the car park and began beating him on the head with a gun after they were caught breaking into a silver Nissan Wingroad car belonging to one of his friends.
"When (Benjamin's friends) came, (the suspects) started to fire shots at them and they immediately left the area. The police arrived at the scene and the fellas, who were earlier trying to rob (Mitchell), said they were robbed.
She added while the victims were fleeing the area, a car pulled up alongside them and the occupants opened fire and continued chasing the two vehicles her boyfriend and his friends were in.
"Only when we reach up there we found out it was police officers who were chasing and shooting at the fellas," the distraught woman claimed.
Around the Web