(Barbados Nation) A woman is appealing to Barbadians and the Guyanese community for financial help in getting her sick sister overseas for urgent medical attention.
Stacy St Hill came to Barbados from Guyana over six weeks ago to have a tumour in the brain removed by doctors at the Queen Elizabeth Hospital (QEH). But after an unsuccessful attempt, doctors here have recommended that she go to Venezuela as soon as possible to have the surgery done.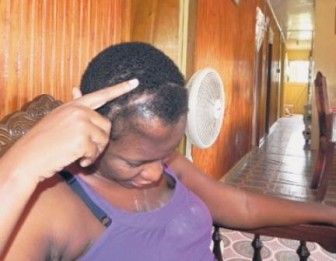 The problem is that while the surgery here would have cost St Hill Bds$30 000 – some of which she received from the Guyana government – she now has to look for US$62 500 for the operation in Venezuela.
St Hill's concerned sister Pamela Moore, who resides in Barbados, told the MIDWEEK NATION that the family did not have the funds.
Around the Web