Former army Chief-of-Staff Brigadier (ret'd) Edward Collins and attorney James Bond and four other persons were yesterday charged for their participation in the illegal march that resulted in police firing rubber bullets at APNU supporters on Tuesday.
Collins, Bond, US citizen Fitzroy Corlette, Clifton Newman, Winston Greaves and Bruce Whatley were arraigned at the Georgetown Magistrates Court on the charges of taking part in an illegal procession. Collins and Bond were also charged with speaking at a meeting without giving notice. Six other persons, David Hinds, Abyana Joseph, Keyno Henry, Hamilton Holder, Casey Duncan, and Adriana Moses, were also summoned to answer charges, but did not appear.
Following bail application by their attorneys, Magistrate Sueanna Lovell granted the accused self bail and adjourned the case to February 17, 2012.
The charges stem from the illegal march from Square of the Revolution through Brickdam and further into Hadfield Street.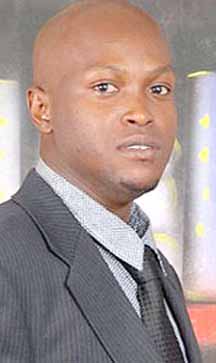 Police, who said they fired rubber bullets at the marchers after they refused repeated orders to disperse, have faced intense criticism over their response and Home Affairs Minister Clement Rohee has ordered an investigation into the incident.
In presenting the police's case yesterday, prosecutor Lionel Harvey told the court that on the day in question the defendants were taking part in a procession along Brickdam without permission from the Chief of the Guyana Police Force, as is required.
As a result, Harvey said, they were warned and informed that their participating activity was one of an illegal nature and further asked to disperse.
The prosecutor said that the defendants refused and were arrested. Subsequently, advice was sought from the Director of Public Prosecutions and the directive given that they are charged, he added.
The accused were represented by attorneys Robert Corbin, Debra Backer, Edward Bacchus, Llewellyn John and Roger Yearwood.
Present at the hearing were members of APNU's leadership, Dr Rupert Roopnaraine, Retired Commissioner of Police Winston Felix and Lurlene Nestor as well as social activist Mark Benschop, columnist Freddie Kissoon, among others.
Around the Web