CARACAS (Reuters) – Venezuela's opposition coalition will consider privatizing companies currently in state hands if they defeat President Hugo Chavez in elections in December 2012, a senior alliance official said.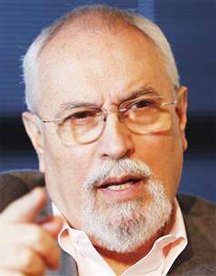 The socialist former soldier has put broad swathes of the OPEC member's economy under government control during his 12 years in power, including most of the oil sector, the region's biggest steelmaker Sidor, telecoms and financial firms.
Well aware that Chavez's leftist policies have won him swing voters in the past, opinion is divided in the ideologically diverse coalition about how any future opposition government might handle industries now run by the state.
Ramon Aveledo, the coalition's executive secretary, said all options were being considered while the alliance thrashed out the details of picking a single candidate to face Chavez.
"It is impossible to rule out privatizations given everything that we have seen," he told Reuters in an interview earlier this month for the Reuters Latin American Investment Summit.
"There are companies in state hands that do not function … if they need to be privatized, they will be privatized."
The 61-year-old lawyer, who holds a coordinating role for the newly united coalition and will not be among the leaders contesting for its presidential candidacy at primaries, said every case had to be considered carefully on its own merits and in the interests of the country.
The topic of any possible privatizations following next year's election is a very sensitive one for Venezuela's opposition, and one that the leading contenders to be the coalition's candidate have yet to speak out on.
So Aveledo's staking a position on the subject is unusual for a prominent opposition official, even though he is not a presidential hopeful.
Aveledo declined to comment on any possible privatization of state oil company PDVSA, Venezuela's biggest employer and one of the largest energy companies in the world. It has been the financial engine of Chavez's "21st Century Socialism" undertaking.
Chavez's rivals believe he is vulnerable and that they can beat him with a dose of centre-left policies. The 20 or so parties in the Democratic Unity alliance are debating when to hold primaries to pick a single candidate and forge a basic platform to challenge him at the ballot box.
"We are supporters of much more economic activity being in the hands of individuals," Aveledo said. "We defend the economic model which is in the Constitution, which is a market economy with competition, efficiency and social justice."
Just over half the votes in legislative elections last year were for opposition candidates, and Chavez foes also gained ground in local elections across Venezuela two years earlier.
Wrangling over the dates and rules for coalition primaries risks giving the impression the opposition is too focused on internal affairs instead of on voters' concerns including high inflation and crime rates and the lack of affordable housing.
Whoever is selected as the alliance's candidate, he will need enough time to develop a solid national strategy and to tour the country enough if he is to stand any chance of unseating the wily and determined president, Aveledo said. But a lengthy campaign also had its own risks, he added.
"A long campaign is very demanding in terms of financial resources, something that is not abundant in the opposition," he said.
"The government has an excess of resources and a lack of scruples, and that is a very dangerous combination."
Around the Web