(Jamaica Gleaner) – Confess-ed gangster, Christopher Dudus Coke, has handed over a letter to a United States judge which he claims was written by a politician who recognised his work.
In his seven-page cover letter, Coke said the politician is an elected member of his West Kingston constituency.
Coke included the politician's letter in a bundle he sent to Justice Robert P Patterson, asking for leniency in sentencing him for his confessed drug crimes.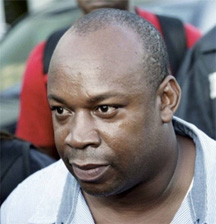 The alleged drug lord said he received the letter from the politician for the work he has done by helping the less fortunate in his community of Tivoli Gardens, and adjoining communities.
A US court official this afternoon confirmed the existence of the letter, allegedly from the politician, but refused to read its contents.
He also said he could not decipher the signature and noted that the letter was not dated.
Coke is facing a maximum 23 years behind bars following a guilty plea in the United States Southern District Court of New York on July 31.
Coke, who is still revered in sections of West Kingston gave 13 reasons the judge should be lenient in sentencing him.
Around the Web