(Barbados Nation) Barbadian Finance Minister Chris Sinckler has come clean on a NATION report that he and ten of his Government colleagues were seeking an "urgent audience" with Prime Minister Freundel Stuart to discuss matters of "grave" concern and to chart a path forward for the retention of the Democratic Labour Party (DLP) in Government.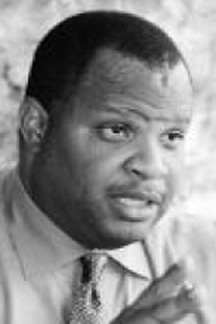 In a SUNDAY SUN exclusive, Sinckler confirmed that a letter had indeed been drafted with the names of the 11 DLP members affixed and for immediate dispatch to the Prime Minister.
Consistent with this newspaper's reports, he also said that members of the group were united in the quest to get the Prime Minister to meet "with respect to perceived weaknesses in our leadership of the country and a sense of drift and inertia arising therefrom".
But in an attempt to possibly explain why some of the 11 MPs had issued strong denials while threatening this newspaper with legal action, he said unfortunately the letter was leaked to THE NATION with "only about two or three people [having] actually seen the draft".
He also said that contrary to assurances given THE NATION by some of the architects of the document, the final copy had not been signed and sent off to the Prime Minister last Saturday.
Sinckler is also upset that the group's request for a meeting has been interpreted as some form of a sinister plot to oust Stuart from the helm.
"Unfortunately, I have had to endure quite a lot of it, because people seem to think I have this overwhelming, crazy desire to be Prime Minister of Barbados," he told the SUNDAY SUN.
But he was emphatic that "nothing could be farther from the truth".
In fact, he went as far as to state that even if something unexpected were to happen to the Prime Minister to cause him to step down, he still would not be interested in the elevated position.
His exact words: "I will not be interested in putting my name in any race for any Prime Ministership, period! Now or in the foreseeable future!"
The popular Minister of Finance, who was touted by a recent CADRES survey as the one best suited to lead the DLP into the next polls, also responded to reports that have been making the rounds of a pending Cabinet reshuffle by the Prime Minister.
Sinckler said he was not in the least bit worried that his neck could be on the chopping block.
"That's within the Prime Minister's purview. I would be surprised, but then again nothing in politics surprises me. But I think it would be unfortunate if that were to occur.
"If a whole lot of unfounded public speculation were to lead to that, I don't think that would be helpful," he said.
Around the Web