BRIDGETOWN, (Reuters) – Every time he goes to out to  bat for West Indies, Marlon Samuels faces an awkward dilemma.  
The 30-year-old Jamaican batsman is in a desperate hurry to  make up for lost time after being banned from the sport for two  years for a crime he insists he did not commit.  
Yet at the same time, he is desperate to take his time and  savour every moment he gets, knowing that every opportunity may  be his last.  
"I accept obstacles in my way now," he told a news  conference on Thursday after making a superb 78 not out in the  second test against India.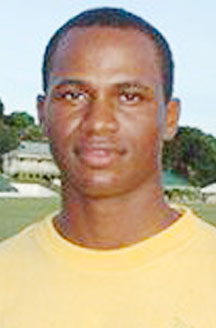 "So I plan for obstacles. I expect there will be more in  front of me. 
"I take life more seriously now, and I take cricket more  seriously as well."  
Samuels was banned from playing for two years from 2008 to  2010 after he was found guilty by the International Cricket  Council of passing on team information to a bookmaker during a  one-day series in India.  
He denied any wrongdoing and said he was made a scapegoat by  officials but the suspension stood and he was not allowed to  play even friendly club matches. But he vowed to make a return and made a return for Jamaica  last year then was given his chance with West Indies last month  when he was picked to play against Pakistan.  
He celebrated his return to the test arena with a  half-century only to find himself left out of the team to play  India in the first test in Jamaica.  
 
But he was given another chance when the selectors dumped  vice-captain Brendan Nash after West Indies lost the first test  and Samuels repaid the faith by scoring an unbeaten 78 on  Thursday from his first innings total of 190.  
 
"It made a hotter fire inside of me. Now, I've got this  opportunity, I want to take it with both hands," he said.  
"After coming back after a long time, my mindset is  definitely different. I want to bat out there much longer now. I  wanted to get a hundred, that's my attitude now. I wasn't  satisfied with 78."
Around the Web