Alpha United president Odinga Lumumba has pitched the idea to the Guyana Football Federation (GFF) for the commencement of a professional league two days after his club bowed out of the CONCACAF Champions League after drawing with professional club Herediano of Costa Rica.
Herediano, which according to the coach, Alejandro Guitini, is a professional club run by the province, had beaten Alpha 8-0 on July 26 in Costa Rica before drawing 2-2 in the return game at the Guyana National Stadium.
Lumumba told a news conference yesterday that he has entered into talks with president of the local governing body, Colin Klass, and it looks possible that the request will be granted. According to Lumumba a letter was written to Klass and the next set of talks is slated for next week adding that he was  optimistic that this "will bear fruit."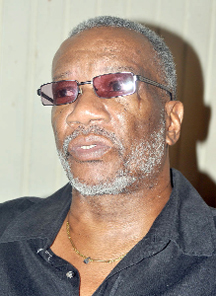 He said that he was prepared to fund the league, along with the help of other interested/perspective partners. However, he was adamant that he will not go ahead with the league if a guarantee and commitment do not come from the GFF.
Further, Lumumba indicated that if the GFF is not willing to go ahead with this proposal, they will look towards CONCACAF for help.
"I'm in discussion with the GFF and I think I will get the go ahead to organise a professional league for everybody to participate," he revealed.
Lumumba continued, "With a professional league, it allows you to keep your best talents at home. There are athletes who would want to play football full-time but they have economic responsibilities to family. You can't play football for free."
In addition, Lumumba said when he spoke with his counterparts in Jamaica recently about Jamaicans  playing for free in Guyana they responded with "a wah ayo gah deh is slavery deh deh?"
Lumumba reminded that all the countries that are doing well in football in the world have pro leagues.
"You can't do well in football without a professional league. Professional leagues have your best players, best athletes, they get paid and it's a job. They know they have to come and train in the morning and in the afternoon and they know if they don't work they will be penalised.
"If you are a carpenter you go to work early in the morning with your tools so that you can provide for your family. The Guyana Football Federation has a responsibility to allow professional football without any roadblocks," Lumumba emphasised.
Lumumba, who is also the advisor to President Bharrat Jagdeo, said that the GFF cannot develop football when players are not benefitting. He fumed:"Referees go all over the world and benefit from FIFA money.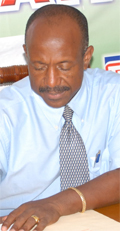 "They alone benefit: the referee and some officials of the GFF. They go and supervise matches all over the world while the teams are taking a beating, while the nation is talking a beating and individuals are benefitting from football and that is prostitution and it must come to an end.
"We must have a pro league; we must move it forward. "They cannot alone benefit. Football is not for the officials to benefit it is for the players and teams to benefit and so we must stop this nonsense," Lumumba flared.
Meanwhile, Lumumba took umbrage with the Guyana Telephone & Telegraph Company (GT&T) and the GFF for allowing the emergence of the current Fastball tournament, which will conclude today at the Guyana National Stadium,  stating that it was not aiding in the development of football. For Lumumba a better route by GT&T would have been to assist clubs by donating equipment and gear for training and still have the Fastball competition.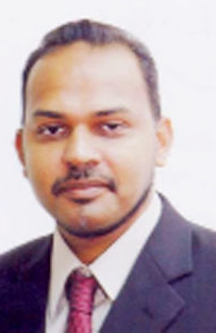 He said this way clubs would be able to push their development a little further. Lumumba labelled the Fastball tournament as exploitative since players at the end of the day will not benefit in any tangible way. "It is the worst type of exploitation in sport; it is abusive and it is slavery.
"What do the players benefit? Why don't they put that money into a league? Why don't you put that money into a national football team? You know Alpha United was televised on ESPN, worldwide and not even a penny from GT&T, not even a cup of water. Other than Courtney Benn and the Government of Guyana and a few other people… I mean to what end.
"How do you encourage young people? How do you encourage development?" Lumumba maintained.
He said that that the government needs to address this matter. However, when he was asked to comment on the Sport Minister Dr. Frank Anthony endorsing the tournament, Lumumba said that he thinks Anthony "is wrong" and probably "needs to be educated."
"Eighty percent of clubs in Guyana cannot provide gear and equipment to compete consistently. What would have been nice for GT&T to do is to say every football team in Guyana 'here is an annual sum or here we give you a set of balls and boots and gear' in collaboration with the Fastball", he explained.
Lumumba said that as far as he could remember this sort of largesse was expressed when the Guyana government gave 40 clubs $500,000. He questioned why the major companies cannot do this.
"You pimp on the football by saying Fastball and get big crowds. It's pimping! Do something for the development, do something long term. It's a sad day for football and the GFF should not have endorsed this and nobody should endorse this because it does not have any long term plans," lamented Lumumba.
Around the Web