As the West Indies Cricket Board (WICB) yesterday announced its squad for the hastily arranged Twenty20s versus England next month, the rationale behind the selection of some players, just as it was during the 2011 home season versus Pakistan and India, continues to baffle.
Firstly, it must be noted that these two T20s were  organized by the English Cricket Board (ECB) in order to fulfill its contractual obligations to British television company Skysports, following the demise of the Stanford Super Series.
Understandably, due to the Champions League tournament, the Trinidad contingent of Adrian Barath, Lendl Simmons, Ravi Rampaul, Darren Bravo, Dwayne Bravo and Kieron Pollard are unavailable.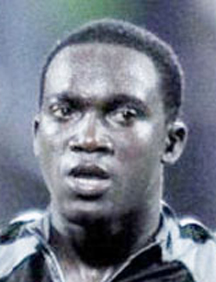 But even if there were no Champions League tournament,  Pollard and Bravo (along with the embattled Gayle whom we will leave out of this debate, since his situation is entwined with the current WICB/WIPA controversy), would still have been overlooked.
This is because the West Indies selection criteria states that for a player to be eligible for the Twenty20 squad, they must make themselves available for the Caribbean Twenty20 tournament. Therefore this means Pollard and Bravo's participation in the Australian Big Bash tournament, which clashed with the CT20 earlier this year – made them ineligible to represent the Windies in any T20 matches for remainder of 2011.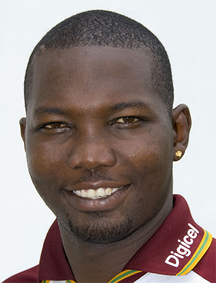 This rule is illogical on all levels of all reasonable selection practices and is simply just another unfortunate example of the WICB trying to show "false muscle" authority of its players since the contract fiasco before the 2010 tour to Sri Lanka last year.
What is the WICB really trying to tell these star players?. Is the Caribbean Twenty20 tournament of a higher quality that the Australian Big Bash?
Surely not, one would have thought looking ahead to the 2012 Twenty20 World Cup in Sri Lanka, that having the best T20 players participate in a higher standard of T20 cricket in other nations, would have led to an increase in their skills, which would in turn aid an improving West Indies T20 side.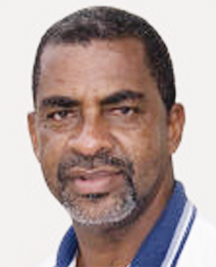 The criteria of West Indies selection states that "the regional tournaments are enhanced by the participation of the best players from the region and therefore it is imperative that they make themselves available for selection for the duration of the tournament/competition/series."
Is the WICB really trying to say that the loss of just three (3) players will lead to a reduction in the standard of the regional tournament?
Are the territorial sides so lacking talent, that it cannot produce good enough cricket in the absence of three  players, regardless of how big they are.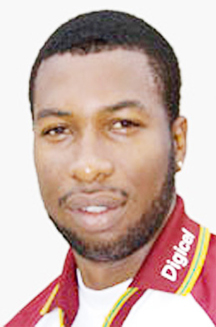 The WICB needs to explain this succinctly to fans, since if it is indeed such an issue then they should not have scheduled according to their draft layout, the 2011/12 four-day first-class tournament which is set to bowl  off from March 6th – May 7th 2012, to collide with the Australia's tour from March 14th – April 23rd, 2012.
Although obviously a West Indies commitment comes first, that also technically would not aid in the enhancing of the regional four-day tournament, if the WICB logic is to be followed.
All theatrical reasoning aside,  the rule is ludicrous for two reasons. Firstly, the strength of any team is the quality of its depth.
Young regional bowlers did not need to bowl to Viv Richards in the 1980s in order to enhance their bowling repertoire. Young batsmen in Australia didn't need to face Glenn McGrath in state matches to improve their techniques in the 1990s, and English batsmen don't need to Graeme Swann to develop their ability to play spin. So the presence of Gayle, Bravo and Pollard should not be imperative in a regional T20 tournament.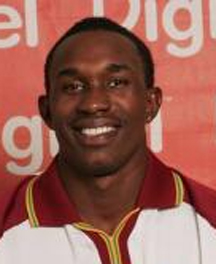 The WICB in this modern cricket climate where the best players of all teams will be solicited to play in competitions all over the world,  need to flexible with those players and come to some sort of formal understanding with them as to which tournament they can go to or not. Since Bravo, Pollard (along with Gayle) have not shown a lack of commitment towards West Indies cricket in their performances nor statements they have made, so there is no need for the West Indies cricket board to be so inflexible with its selection criteria.
When we look at international cricket and the money available in Twenty20s, the IPL, English T20, Australian Big Bash, South African T20 and Champions League, weak financial boards like the Windies, New Zealand, Pakistan and Sri Lanka will always see their players seeking the chance to secure themselves financially in these tournaments compared to the wealthier cricket boards like Australia, England, India and South Africa. It is noticeable with regards to the IPL, Australian and English players because of the financial security that their respective cricket board bestows upon them –they aren't easily tempted when the IPL carrot is dangled.
The next disturbing issue is Jerome Taylor and Sulieman Benn being overlooked again. Taylor has now not represented the regional side since June 2010 and his absence is the most disturbing of the two. Before the T20 and ODI series against India, the WICB stated in a prèss release on May 30th that…"The Selection Committee is of the view that Jerome Taylor is required to play a full season of regional cricket in order to prove fitness to complete adequately at international level before being considered for selection."
Understandably, given that Taylor was out injured a lot towards the end of 2010, the selectors took the decision to be cautious with him, as they notably did not include him in the provisional World Cup 30 or final 15-man squads. He did though, play for Jamaica in the 2011 Four-day competition, where he took 15 wickets at an average of 15.73, before breaking down with injury.
But even so, he is clearly fit and has been all year. He may not be 100% fit for test cricket, however, for ODIs and T20 evidence suggests he can last in those formats.
Taylor played in the IPL for Pune Warriors and bowled well in the Jamzone Masters Cup here in Guyana, which the WICB sanctioned and suggested performing players would be considered for future Wet Indies selection.
Therefore, I would have thought these two T20 in England would have been the perfect opportunity to get one of the leading fast-bowlers in the regional back into the international domain, especially considering that Rampaul and Kemar Roach are unavailable due to Champions League and county cricket commitments. Strangely and frustratingly that has not materialized.
With regards to Benn, chairman of the West Indies selectors, Clyde Butts, said on May 12 in press release on the Cricinfo website that "He [Benn] did not have a very good report from the World Cup and we felt he needed some time to recuperate from that and all the situations that happened there.
"He has been spoken to. We have sat with him, the selectors and the coach, for a long time in Barbados when we had the camp and we actually explained everything to him," Butts was quoted as saying.
Despite his indiscretions, Benn was awarded a central contract by the WICB for 2010-11 and Butts indicated that his omission might not be long-term.
"The Board is actually supposed to reach Benn and decide how we're going to move forward from there," he said.
The World Cup ended six months ago and it certainly seems that his omission is long-term.
Around the Web