Guyana will be looking to make it two wins out of two when they tackle Bermuda in their second group B match of the 2014 World Cup qualifiers at the National Stadium at Providence this evening.
At a press conference yesterday at the Guyana Football Federation (GFF) head office to launch the game, acting GFF president, Franklin Wilson, welcomed the Bermudans and encouraged the Guyanese to display a sea of green to lend their support to the national side.
Guyana currently top group B on goal-difference ahead of regional powerhouse Trinidad and Tobago.
According to captain Chris Nurse, who reflected on their performance against Barbados, Guyana will most certainly be looking to end their home leg games with a victory before they go on the overseas trips to Barbados and Bermuda next month.
"We are looking to win this game and build on our opening victory. Although we won that encounter 2-0, everyone agreed that we created enough chances to score much more goals. I find this very positive since we created chances at least.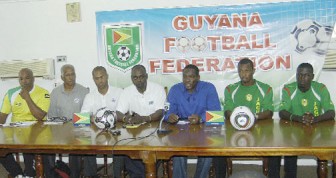 "As most are aware, the national side is mixed with local and foreign players and we don't get the opportunity to train together much. Another good sign was the performance of our defensive line which limited the Bajans to just three chances and did a great overall job of limiting their scoring opportunities," Nurse recounted.
Also present at the press conference was assistant coach of the Bermuda team, Gary Darrell and head of delegation Stephan Coddington.
Darell, whose side is rated 187th by FIFA, thanked the Guyanese for the hospitality so far and said that his team was hoping to quickly move on from its defeat against Trinidad.
"We have a very young team, which has been put together over the last 18 months in phases and these CONCAF qualifiers are very much a continuation of this process," said Darrell.
Both sides acknowledged that they knew little of each other and when asked by this newspaper if they felt a lack of co-ordination with regards to having readily available information about other teams in this zone compared to other World Cup qualifying zones in South America, Europe etc, they both acknowledged that it was problematic and it was one of the reasons why historically Caribbean nations have struggled to qualify in previous campaigns.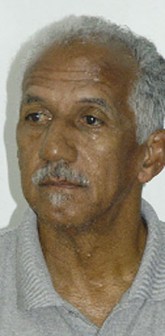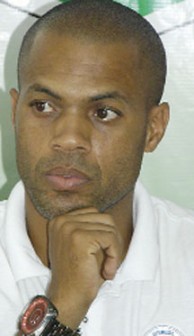 Kick off time is 20:00 hrs and admission is $1,000 for adults while children under 12 years of age will be admitted free. Patrons are also reminded by the GFF that given that this is a World Cup qualifier, just as it was during the 2007 50-overs and 2010 Twenty20 cricket World Cups in the Caribbean – if you enter the venue you have stay on the premises for the duration of the game. If you wish to leave you will be asked to repay an entrance fee.
The Guyana team will come from Chris Nurse (captain), Ronson Williams, Vurlon Mills, Walter Moore, Dwain Jacobs, Ryan Crandon, Kayode McKinnon, Gregory "Jackie Chan" Richardson, Shawn "Bubbly" Beveny, Travis "Zorro" Grant, Anthony "Awo" Abrams, Trayon Bobb, Christopher Bourne, Jake Newton, Adrian Butters, Akel Clarke, Anthony Benfield, Eusi Phillips, Denroy Fraser, Richard Reynolds, Keivin Sullivan, Devor Dennis. The coach is Jamal Shabbaz.
The Bermuda team will be chosen from Hall Fredericks, Trott Ernest, Tucker Kamen, Lee Rogeir, Tankard Derrae, Lambe Thompson-Reginald, Manders Taurean, De Gratt Devaun, Wells Nakki, Smith Khano, Nusum John-Berry, Darrell Seion, Burgess Tyrell, Bell Tahj, Maynard Quadir, Simmons Angelo, Ming Damon, Davis Jason.
Around the Web