The cupboards at the office are fast running out of space for trophies and medallions, but the Berbice Cellink senior team's  euphoria of victory over their long-standing arch rival Demerara is always one to cherish.  The Berbice Cricket Board in a  statement expressed gratitude to Manager Mark Lyte, Coach Adrian Amsterdam, Captain Assad Fudadin and the Berbice Cellink Senior Team for retaining the 2011 El Dorado 50-Overs Inter-county title after soundly thrashing Demerara by six wickets at the Albion Community Centre ground on Sunday.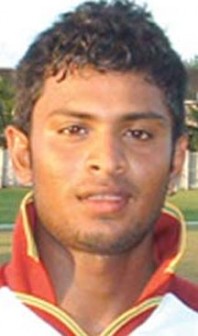 The victory was just the continuation of the  remarkable success story of Berbice cricket with the Ancient County continuing to dominate the game  in Guyana, the statement noted. Success, the BCB said, comes as a result of careful planning, visionary leadership, hard work and team unity and the Board has provided all of these elements over the last four years. With the number of games being played at all levels and the numerous projects and programmes in place, administrators are confident that Berbice can continue its domination of cricket  well into the future.
The BCB  praised  skipper Fudadin for leading from the front, as well as his level headed vice-captain Royston Crandon, Narsingh Deonarine, the highly talented Jonathan Foo and the improving Stephen Latcha who all played crucial roles in the tournament, the statement said. Special mention must also be made to coach Amsterdam who has over the years worked quietly to transform his team into a confident and determined squad and surely deserve an opportunity at the national level. The Berbice senior selectors also deserve special mention for sticking to their guns on the selection of the team."We the Board would also like to express thanks to the thousands upon thousands of passionate Berbicians who turned up at the Albion Community Centre ground to support our boys," the statement said. The BCB also declared that it is hoping to  secure the National 20/20 and Four-day titles.
Around the Web