Director of Sports, Neil Kumar, said yesterday that he has been really impressed with the preparation of the various disciplines for the upcoming Inter Guiana Games and expects the teams to do very well.
The IGG is set to take place from October 20-23 in Suriname and Guyana, along with French Guiana and the host country will compete in male football, male and female basketball, chess, track and field, swimming, and cycling.
However, there will be no female football team this year.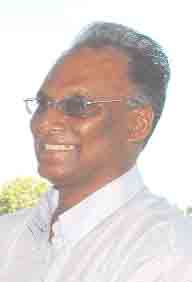 Kumar said yesterday that a committee of himself, Gervy Harry, and Gordon Braithwaite decided against a female team participation.
"Nothing was in place," Kumar said adding that his ministry received a budget for a quarter of a million dollars for transportation alone.
"I'm frustrated with the GFF (Guyana Football Federation) there was nothing to work with," he added.
Tournament coordinator of the Guyana Football Federation (GFF), Lawrence Griffith, on Friday told Stabroek Sport that the NSC requested and was supplied with a budget outlining the cost to have the girls brought to the city.
According to a copy of the budget, it would cost $264,000 to transport players from Lethem, Bartica, Orealla/Berbice, Berbice and East and West Coast Demerara to Georgetown for training.
According to the budget, the NSC would have been required to also work out the arrangements for accommodation and meals for the girls.
The figure supplied to the NSC is what the GFF would have had to spend to bring the girls to the city for training in preparation for the competition, Griffith said.
Griffith said he was out of the jurisdiction when the decision was made by the NSC to have a male team only participate in this year's games.
The country, he said, has a national under-17 and under-20 team and as such those players should have been utilised.
Kumar said Griffith up and went to New York and that the move by Griffith affected the process.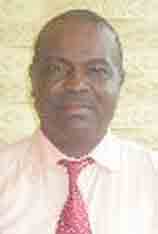 Griffith said that it was disheartening for the girls, who were told that they would be travelling to Suriname for the games.
"I would say this is not fair to the girls who want to represent Guyana," he said.
Griffith said participating in the IGG would have been a good opportunity for the players to get international exposure so come November, when the Under-20 and the Under-17 competitions will be contested, the players would have had a taste of international matches under their belts.
He argued that an agreement could have been reached between the NSC and the GFF before the NSC made the decision not to have the team participate.
The Guyana delegation will leave for Suriname on October 19 and return on October 24.
Around the Web