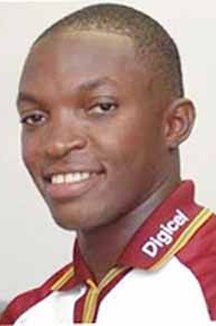 BRIDGETOWN, Barbados,  CMC – President of the Barbados Olympic Association Steve Stoute said the island is likely to field its smallest team ever for the 2012 Olympic Games in London.
The Barbados Today online newspaper reported on Monday that only swimmer Bradley Ally has qualified for the Games so far and Stoute said efforts were ongoing to get others to meet the qualifying standards.
Stoute admitted however, that the harsh economic realities had hit home and the BOA will trim the numbers down for the trip to the British capital.
"It is not that we have done anything different, and if anything we would have enhanced our support to the national associations," he told the newspaper. "We have initiated a number of new programmes, but it just looks like a lean period."
Stoute added: "At this present time, former World 110 metres hurdles champion Ryan Brathwaite, boxer Anderson Emmanuel and a few other athletes are in training programmes to help them increase their chances of qualifying."
"Last year, we had approximately 200 athletes who participated in four senior games and two youth games in a four-year cycle, based on how they performed, and through that we had an idea on who should go to the Pan Am Games and Olympics."
Stoute said they are hoping Brathwaite would find back the form he displayed two years ago that took him to the World title and that Ally continues his steady improvement.
"If they could find their form we will be in for a medal or two," he said.
Barbados have just one Olympic medal, a bronze through a third-place finish for sprinter Obadele Thompson in the men's 100m at the 2000 Games in Sydney.
Around the Web