Bridgetown, Barbados – Dr. Rudi Webster has accepted an invitation to work with the West Indies players as they prepare for the Second Digicel Test match against India at Kensington Oval.
Dr. Webster, a renowned Sports Psychologist, will be with the team for the duration of the match. He accompanied the team during their training session yesterday at Kensington Oval.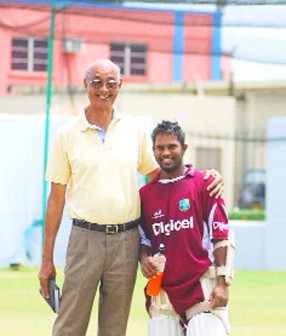 A Barbadian, Dr. Webster is a former First Class cricketer and former Manager of the West Indies team. Throughout his outstanding career he also worked with other international cricketers and sporting greats.
The Second Digicel Test match will bowl off tomorrow. India hold a 1-0 lead in the three match rubber.
First ball is 10 am (9 am Jamaica Time).
Around the Web