The Flying Ace Cycle Club of Berbice and the Guyana Cycling Federation (GCF) have announced their respective cycling teams that will compete in the 29th annual three-stage cycle road race, which begins Saturday at Corriverton, Berbice.
Heading the five-man team for the Flying Ace Club will be Berbice's top junior cyclist and team captain, Neil Reece.
Reece will be accompanied along the route of the three stages by teammates Nashane Jaundoo, Keith Griffith, Wassim Hasnoo and Ray Millington.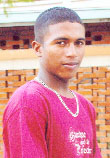 According to manager and coach of the Flying Ace team, Randolph Roberts, the team was formed with the kind sponsorship and financial assistance of  Water Chris Hotel, Stretch 'D' Dollar Grocery Store and A. Ally and Sons General Store.
Meanwhile, the GCF has put together a strong eight-member team for the event, which includes the event's defending champion Warren Mc Kay, who was the overall winner last year with a time of seven hours, five minutes and 15 seconds.
Other members on the GCF team are Alonzo Greaves, Darren Allen, Robin Persaud, Raymond Newton, Walter Grant-Stewart, Enzo Matthews and Ian Jackson.
This weekend's event is organized by national cycling coach, Hassan Mohamed as part of the country's 45th Independence celebrations and is sponsored by the National Sports Commission (NSC).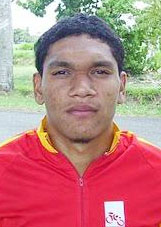 The event will span a period of two days (May 14-15) and a total distance of approximately 171.5 miles (274.3km), beginning at 07.30 hours Saturday with the first stage from Corriverton Police Station to Alexander Street, New Amsterdam (46.6 Miles/75km).
The second stage, also on Saturday, commences at 14.30 hours from Rosignol, West Coast Berbice to Carifesta Avenue, Georgetown (60.4 Miles/97.1km), while the third and final stage will roll off at 08.00 hours Sunday from Kara Kara, Linden to Homestretch Avenue, Georgetown (64.5 Miles/103.3km).
Around the Web