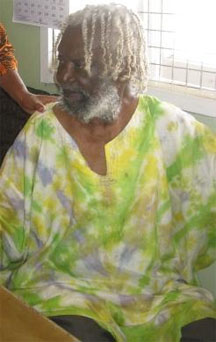 Well-known sculptor Phillip Moore will be honoured by the Ministry of Culture in observance of the United Nations International year for 'People with African Descent,' according to a Government Information Agency (GINA) release.
GINA reported that Jenny Daly Administrative Manager of the African Heritage Museum, under which the honour would be made, stated that the ministry is pleased to honour Moore for his priceless contribution towards the development of arts in Guyana. As a result the ministry will be hosting two days of activities at Moore's residence in Lancaster, Berbice, which commenced yesterday while a vigil and a service and mini exhibition will be held today. The exhibition will also feature pieces of art work depicting the African culture, inclusive of those that were also done by Moore, who is known for the sculpting of the 1973 monument.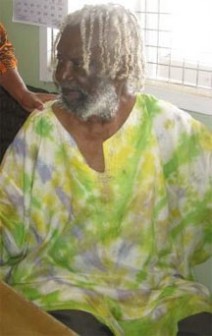 "Mr Moore is a very special person not only to the people of African descent but the entire Guyana, leaving a legacy for all," Daly said in the release.
According to Daly by honouring Moore, "this move will help to empower youths to follow the footsteps of people with great legacies."
She also said that people of African descent have contributed a lot toward the development of Guyana in various fields inclusive of medicine, engineering and arts.
The 1763 monument was unveiled on May 23, 1976 to commemorate the Berbice slave revolt in 1763 which was led by Cuffy. The monument is made of brass mounted on a concrete pillar and it is 33 feet high and is located at the Square of the Revolution.
The International Year for People with African Descent seeks to strengthen national actions and regional and international cooperation for the benefit of people of African descent in relation to their full enjoyment, participation and integration of economic, cultural, social, civil and political aspects of society.
Around the Web