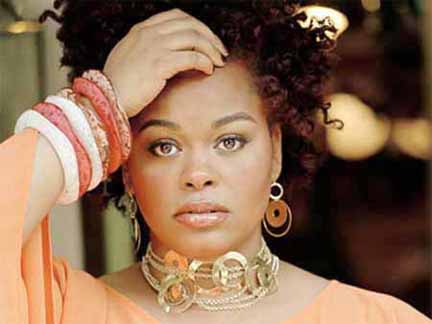 LOS ANGELES (Billboard) – R&B singer Jill Scott scored her first Number 1 album on the US pop album chart Wednesday, ending Eminem's brief reign.
Scott's fourth studio effort, 'The Light of the Sun', sold 135,000 copies during the week ended June 26, according to Nielsen SoundScan. She previously went as high as No 3 with 2004's 'Beautifully Human: Words and Sounds Vol. 2'.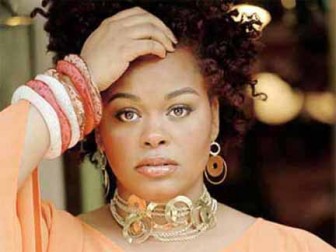 Right behind her at No. 2 was indie folk band Bon Iver, whose self-titled second full-length album sold 104,000 copies in its first week. This marks both its highest-charting set and best sales week yet. Fronted by singer/songwriter Justin Veron, Bon Iver's previous high-water mark came when its 'Blood Bank' EP debuted and peaked at No 16 with 23,000 in 2009.
Adele's '21' held at No 3 with 101,000 copies in its 18th week. With cumulative sales of 2.43 million copies — and never having slipped below No 3 — it is the top-selling album in the US this year.
Jackie Evancho's 'Dream With Me' fell two to No 4 in its second week (77,000). Country singer Justin Moore's second full-length album, 'Outlaws Like Me', debuted at No 5 (65,000). Last week's No 1, 'Hell: the Sequel' — from the Eminem and Royce da 5'9" alter ego Bad Meets Evil — slid to No 6 (63,000).
Pitbull's 'Planet Pit' started at No 7 (55,000). It's his second top 10 set following 2009's 'Rebelution', which debuted and peaked at No 8 with 41,000 copies. Lady Gaga's 'Born This Way' fell four to No 8 (49,000).
Rounding out the new entries in the top 10 was "Weird Al" Yankovic who earned his highest charting album ever as 'Alpocalypse' laughed its way to No 9 (44,000). Led by the single "Perform This Way" (a parody of Lady Gaga's "Born This Way"), the album surpassed his previous career-high peak with his last studio set, 2006's "Straight Outta Lynwood," which debuted and peaked at No. 10 with 73,000.
Jason Aldean's 'My Kinda Party' fell five rungs to No 10 (40,000).
Overall album sales totalled 5.92 million units, down 6% compared to the previous week and down 2% compared to the comparable sales week of 2010. Year to date album sales stand at 149.12 million, up less than 1% compared to the same total at this point last year.
Around the Web