The fifth annual Guyana Fashion Weekend (GFW 5) will be launched at the conference centre of Princess Hotel on Sunday 24 July offering a peek at fashion weekend for this year.
According to a press release, auditions for models and designers have been concluded in Berbice, Linden and Essequibo and CEO of GFW Sonia Noel's hometown Bartica is up next for auditions along with a second round in Georgetown with both being held on July 17 at the Bartica Regatta  Pavilion and Water Chris from 3 to 6 pm.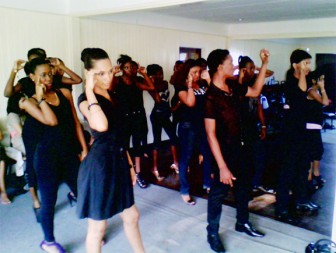 This year designers have been benefiting from workshops in branding, self-esteem building, developing/presenting collections, finishing, merchandising and public relations.
Meanwhile, in association with School of the Nations, GFW adopted the cause of giving back to the underprivileged and Tiger Bay residents would be afforded workshops in specific areas of the fashion business: leather craft in fashion, textile colouring, styling, makeup art and embellishments\accessories.
Tickets for the launch are available at Princess Hotel, Wireless Connections and Nigel's Supermarket.
Around the Web