(BBC) Bollywood legend Amitabh Bachchan is making his Hollywood debut in a new film adaptation of The Great Gatsby, starring Leonardo DiCaprio, according to the producer Warner Brothers.
Bachchan will play Meyer Wolfsheim, a Jewish man described as a gambler in F Scott Fitzgerald's classic novel.
The $126 million film directed by Baz Luhrmann has begun shooting in Australia.
The Great Gatsby is the story of 1920s high society in the US, the golden age of excess before the Depression.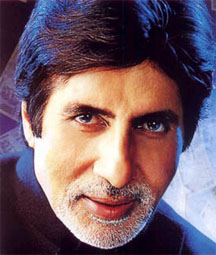 Luhrmann said he was "personally thrilled that one of the world's greatest screen legends, Amitabh Bachchan, is joining the cast".
"Over the years, Amitabh's films have made a tremendous impression on my life and work. His film Sholay was my introduction to Indian cinema," Luhrmann told Indo-Asian News Service in an email interview.
Luhrmann has spoken about his love for Bolly-wood movies in the past, and used a popular Bolly-wood song in his 2001 musical Moulin Rouge.
Bachchan has acted in more than 180 Indian films over a 40-year period. He remains Indian's most popular actor.
He recently returned as the celebrity host of "Kaun Banega Crorepati", the Indian version of "Who Wants to Be A Millionaire" and one of the most watch-ed shows on Indian television.
He was voted the greatest star of the millennium in a 1999 BBC poll.
Bachchan acts in several films every year and was last seen in Teen Patti (Three Cards) in January, where he starred alongside British veteran Ben Kingsley.
Around the Web