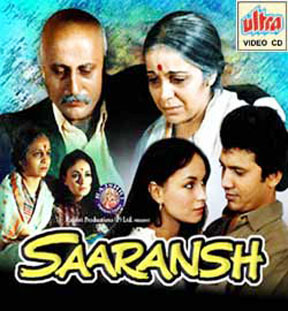 Today at 5.30, the Indian Cultural Centre screens Saaransh.
According to a press release, Saaransh is a 1984 Bollywood film starring Anupam Kher, Rohini Hattangadi and Soni Razdan. The film was directed by Mahesh Bhatt and it was nominated for India's official entry for the 1985 Academy Award for Best Foreign Language Film.
The 28-year-old Anupam Kher in his first major film plays the elderly Pradhan, who grieves with his wife Parvati after the death of their only son in a mugging incident in New York.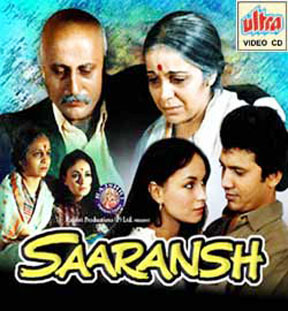 To get income, they rent out their room to an aspiring actress Sujata. She ends up pregnant for a man who does not want to marry her and who wants her to abort the child. The film portrays the struggles of the elderly couple as they move from the hopelessness and despair at the loss of their only child, to finding a reason to live to fight the injustices against Sujata and her unborn child.
The film received three Filmfare Awards including Best Actor for Anupam Kher. Mahesh Bhatt received a Special Jury Award at the Moscow Film Festival in 1985.
The film has been described by many reviewers as one of India's finest films.
Running time is 2hours and 20 minutes. Admission is free.
Around the Web