LOS ANGELES (Reuters) – It's official. Justin Bieber is getting under the mistletoe with Mariah Carey.
Bieber, 17, has finally revealed to his fans on Twitter that he will be collaborating with the Grammy-winning singer on his upcoming Christmas album, 'Under the Mistletoe'.
In a video message posted by Bieber on his Twitter page on Tuesday, Carey announced the collaboration, confirming that the pair will be doing a duet of Carey's 1994 festive hit single, "All I want for Christmas is you."
"I think a lot of you are already very surprised by this, and you're going to be even more surprised when you hear it," said Carey in the message.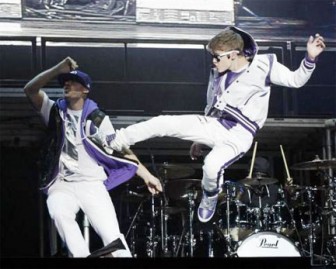 Carey, 41, is the latest singer to join a high-calibre list of artists who are collaborating with Bieber on his 'Under the Mistletoe' album. They include Bieber's mentor Usher, R&B group Boys II Men, rapper Busta Rhymes and country group The Band Perry.
The first single from Bieber's Christmas album, "Mistletoe," will be released on Oct 18, with the full album due for release on Nov 1.
Around the Web