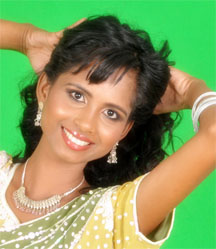 The nine Miss India Guyana contestants have got their work cut out for them as they take aim at the coveted crown on Friday, October 28 at the Pegasus Hotel Poolside.
The Guyanese beauties will parade before an expected crowd of about 500 patrons and will also be in the company of real life Bollywood stars as the panel of judges will include Miss Femina India 2002, Neha Dhupia; actress Riya Sen and Dance India Dance host Sauyma Tandon among others.
Currently, the contestants are being taken through their paces.
The ladies aged 18-24 come from varied backgrounds and one will eventually be Guyana's beauty ambassador at the international pageant in Suriname on February 25.
The Guyana pageant night will feature four segments: evening, Indian wear, talent and the final question and answer.
Event CEO Chandini Ramnarain said, "While this is our second pageant we have fielded three queens to date to the international pageant". Those are Padmini Rambalak, Lucria Rambalak and Roshini Boodhoo, two of whom won special prizes including Miss Congeniality."
Ramnarain noted that aside from the crown and bragging rights, the queen's prizes will include a one-week trip to Mumbai, India and television appearance on a Bollywood television show. She also walks away with a cash prize and a four-year University of Guyana Scholarship as well as an exclusive one piece wardrobe from Lynette Mangar's Exclusive Fashion among other prizes. The pageant is coordinated and managed by APSARA. Sashing is set for next Friday.
The Scene offers a glimpse at the contestants: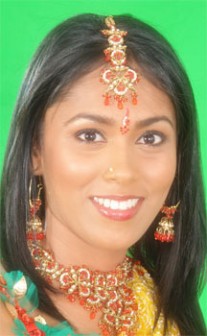 Artie Deodat – Artie Deodat, 20, is a marketing clerk, who loves outdoor adventures, communicating and modeling. She hopes to read for management degree and is a strong supporter and believer in "the more you give, the more you gain".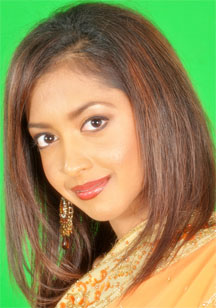 Varsha Arjune – This 18-year-old is a teller at Republic Bank Ltd, but she enjoys writing novels, graphic designing, badminton dancing and yoga. Varsha, a graduate of The Bishops High School is creative, open-minded, patient and    compassionate.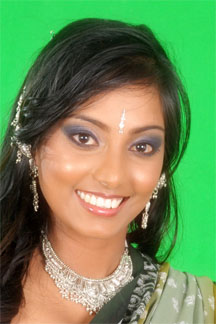 Umadevi Bux – At 22, this teacher enjoys sports, volunteering, reading and dancing. Umadevi is currently pursing a degree in International Relations at the University of Guyana. She describes herself as unique, friendly, sincere and confident.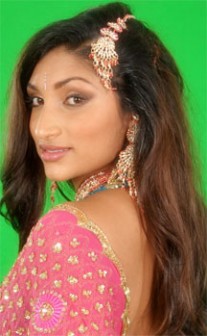 Tahirih Boodhoo – Tahirih Boodhoo, 19, loves swimming, modelling and dancing. She considers herself an independent person, who is strong-minded, honest, beautiful and clever.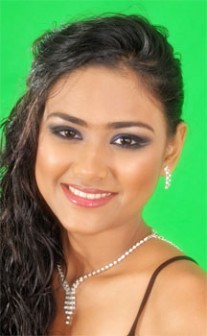 Hashana Komal – At 18, this accounts clerk/sales representative with an exploring nature, who likes meeting interesting people and modeling is pursuing ACCA studies. She  describes herself as flamboyant, beautiful and intelligent. Hashana is passionate about empowering young women to achieve the best in life.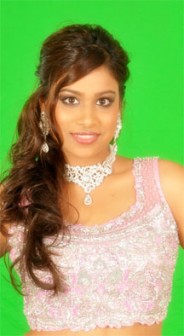 Katherina Roshina – Katherina Roshina, 21, loves writing poetry and short stories, reading novels, baking and meditating. She is pursuing a Masters degree in Oriental Medicine at NY College of Health Professionals. She describes herself as a pragmatic individual, who is reserved, yet open to the world as well as dedicated, determined and focused on her goals.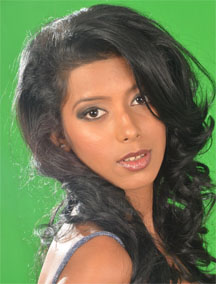 Sandiya Samaroo – A nursery school teacher, 23-year-old Sandiya loves hiking, modelling, reading, dancing and listening to music. She is a CPCE graduate and describes herself as simple and humble with a wonderful personality.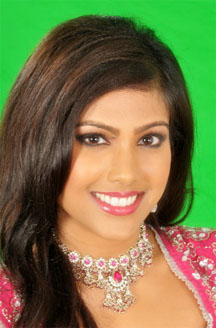 Alana Seebarran – Alana Seebarran, a 24-year-old junior manager, enjoys dancing, listening to music and spending time with her family. She says she has a passion for fashion and is in her final year at UG where she is pursuing a degree in Marketing. Her goal involves becoming an entrepreneur in the near future. She describes herself as a young woman with many creative ideas.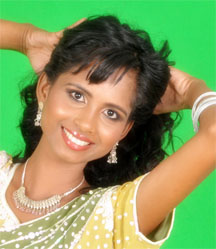 Diana Hussain – Diana Hussain, 19, a Venezuela college graduate, is resting after studies. She enjoys dancing and adventures and while she is pursuing studies to become a paramedic she would also like to become an International model. She describes herself as a talented, beautiful and very friendly person, who likes to put a smile on everyone's heart.
Around the Web