By Marcelle Thomas
Dare to Love, an erotic romantic novel whose main male character is a Guyanese, is not going to find itself on the essential reading list of any academic course but it certainly will give you a peep into some aspects of Caribbean life.
Jamaica-born author, Predencia Dixon (nee Gabbidon) says the book, with "many intensely erotic scenes", can also benefit people who study and help find solutions to a variety of social problems.
"I think any broadminded counsellor or sociologist could benefit from the way the novel highlights some of the real social dynamics within the Caribbean," says Dixon.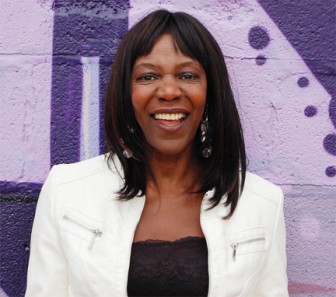 The book focuses on Josi—a successful 50-year-old woman with grown children—whose 11-year-old marriage suddenly goes into a tailspin after a secret from her husband's past shatters her dreams. Josi flies out of Derbyshire, England into Barbados and confides in her friend. In Josi's "raw, vulnerable state she meets Grant, the smooth Guyanese with eyes that see through her, hands that soothe and excite her, and a body that can't hide its feelings for her."
Socially they are worlds apart. There's so much that Grant has to hide and so many things that could take him under, but there's something that pulls them together – something that threatens to blow their worlds apart and change them forever. They have a chance of happiness together – but can they risk taking it?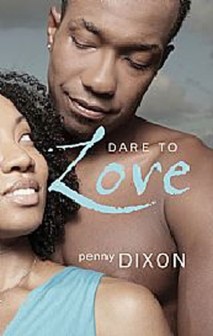 The author believes she has been able to capitalize on her professional experience as a counsellor and life-coach in shaping Grant, the main male character in Dare to Love. "I think this is highly influenced by some of the issues my male clients bring and their approaches to dealing with them.
"The book is essentially about how people face extreme challenges and how we bend the rules to suit our situation. Ultimately, we all want love and recognition."
Dixon, who has authored seven non-fiction books, told The Scene that Dare to Love's setting in Barbados and Guyana captures the tensions between nationals of the two countries, mirroring those between the English and all Black immigrants in the United Kingdom.
"On my visits to Barbados I became acutely aware of the tensions between the Barbadians and their Guyanese visitors. In many ways the situation reminded me of the tensions between the English and all black immigrants," says Dixon who has been living in England since she was 10 years old.
And yes, Dixon's experiences, including Guyanese, have certainly found their way into her many writings. She quips: "I did meet an extremely smooth Guyanese who helped me to understand the perception of the Guyanese romantic prowess."
Dare to Love, she says, can also be considered the flip-side of  Love Has No Boundaries: A Caribbean Love Story by Rick Harris that deals with the approach some young men have adopted towards females visiting the islands. "I wanted to write the counter side to that, and show experience of a visiting female.
It turned into so much more. Although the book is set in Barbados it the issues are relevant right across the Caribbean," says Dixon.
Bending rules
When asked if rules can be bent for better fortunes rather than short-term gain, Dixon recommends following your heart as "deep down" as possible since it knows what is good for one. As a life coach, she explores all of these issues and has concluded that "bending the rules against the guidance of the heart can lead not only to short term gain but long term unhappiness.
"It's when people resist the guidance of the heart that they experience unhappiness. If a relationship ends some people will say they trusted their heart too much and will not trust it in future, but it may have been that the relationship had to end for the person's personal growth and development," says Dixon, who is the holder of a MSc in Applied Psychology.
"I think people's social and economic conditions always impact on the way they deal with issues of the heart. For instance, relationships between people from different social classes are still a challenge for many in both the UK and the Caribbean. It's one of the big challenges facing Josi and Grant, the main characters in the novel."
Dixon, who has spent nearly 20 years working with children and young people with severely challenging behaviours, all of whom had been abused in some way, says the book challenges romantic affairs between people of widely differing ages, the concept of the 'cougar' woman, and between people from different social backgrounds.
"It challenges how people deal with the discovery of secrets in the family, specifically secrets of abuse," she adds.
She explains that the book addresses issues such as parenting children, in particular teenagers, the role of the extended family in raising children, and the effect on children of absent parents, especially where the man has several different mothers for his children.
Dixon, who writes as Penny Dixon, says she has been inspired by a number of authors, including Terry McMillan, Eric Jerome Dickey, Zane, Fiona Zedde and Colin Channer.
She explained that bookstores in Guyana would like to see her novel before accepting it, as such it won't be available possibly until her visit here later this month.
Around the Web