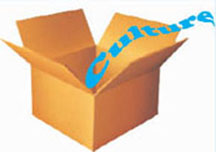 Last Saturday, October 22, The Scene learned through a source that Miss Guyana World, Arti Cameron, was in New York still without a visa to the United Kingdom, where she was to represent Guyana at the Miss World pageant, the final of which is billed for Earl's Court, London on November 6.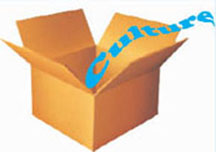 After some amount of effort, contact was made with a local committee representative who, when asked for a comment, asked for time to make some calls before offering a response. Some hours later, a press release was received which said that a "teleconference" had been held with "Miss Cameron and team in the USA and Mr Ken Chung who is based in London". This release evoked our consternation. Why only after a call from the media was the committee 'teleconferencing' with Arti and Chung, who by the way is the Miss Guyana World Franchise holder?
A quick online check revealed that the Miss World pageant had started on October 19. By October 22, contestants were shooting photos and videos and being selected for the 'fast track' events that could earn them a place in the final. Unlike other international pageants, Miss World includes talent and sport segments through which contestants can earn a fast track to the final. There is also a fast track to be earned through the charity segment, 'Beauty with a Purpose', a cause dear to the heart of Julia Morley, the Chairman and Chief Executive of the Miss World Organisation, who is well known as a humanitarian.
From the initial response by the local committee it seemed that its members did not know that Guyana's representative was not among the contestants in London. If they did not know they should resign in shame – it's their place to know. If they knew and were doing nothing until this newspaper called then they should still resign and take a back seat until they are properly clued-in about what it takes to successfully run a pageant and get the winning representative to where she needs to be.
It is obvious even to a pageant 'lay person' that there are more than a few things wrong with the way some international franchises are being run in this country. The Miss Guyana World pageant seems to have more flaws than most. Chung, the franchise holder is hardly ever visible and the faces on his local committee keep changing. Pageants need the media through which they attract audiences and publicity for success. The Miss Guyana World pageant keeps a low profile. Its selection process appears to be well guarded, though it made use of social media this year. Its theme is 'Beauty with a purpose – Empowering the Guyanese Woman' yet, paradoxically, its 'intelligence' (question and answer) segment was held 'in-camera'.
But back to the current issue – Arti's inability to obtain a visa in order to get to London on or before October 19. This should never have happened. A well run committee would have had the required letter available the day after Arti won the pageant. A liaison should have been appointed to assist with obtaining her visa among other things. It is well known by now that British visas are no longer issued here and therefore Arti's application ought to have been expedited. The local pageant was held on July 30. It is inexcusable that in October nearly 3 months later, the title holder has no visa.
The local committee also stated in its press statement that "in the unlikely event that Miss Cameron does not represent Guyana at Miss World this year, the parties have agreed that "Miss Cameron would be designated Miss Guyana World 2011 – 2012 thus affording her the opportunity to represent Guyana at Miss World 2012". Unlikely event? Either the local committee is suffering from excessive naiveté or it thinks Guyanese are, but it was more than likely last Saturday—now confirmed—that Arti would not make it to London in time to be considered a valid contestant.
She now has a full year to prepare for the 2012 pageant — if she chooses to continue to be associated with Miss Guyana World.
The franchise holder and committee also have a year to learn from this fiasco, come to grips with what needs to be done and to do it. However, we at The Scene have a feeling that the last word has not yet been written/spoken about this debacle. (thescene@stabroeknews.com)
Around the Web