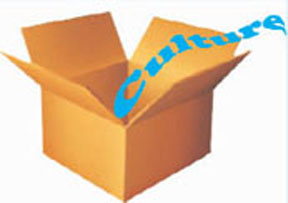 GT&T's Chief Executive Officer Yog Mahadeo might have been onto something when he boastingly announced at the final of the English segment of the company's jingle and song competition that the number one thing on people's mind last month was the competition.
Or might he have gone overboard? Guyanese could not be so fickle-minded that the competition was foremost on their minds instead of the then impending national and regional elections? Or could they?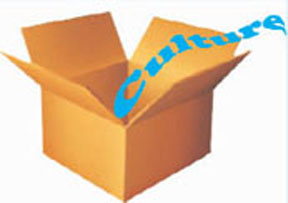 That being said, Jack must be given his Jacket and we will admit that the English segment of the jingle and song competition this year is something to write home about. (We admit total ignorance of the Indian segment.) The company has raised the bar of local song competitions in this country and it would be a tough act to follow by others. While it has nothing on, let's say American Idol, the competition can hold its own.
The calibre of singers has also improved. It was a joy most of the time to listen to them, although we did not agree with some of the song selections. There are a few whose performances will remain with us for a long time because they are such great entertainers. We believe their futures are bright.
Take for instance the very versatile Diana Chapman. This heavily pregnant songstress gave us many a scare as she performed some dance moves during some of her electrifying performances. Many women who are not pregnant can only dream of performing like that.
While we love Diana we would say that Brandon Harding is the man of the moment. This youngster is a true performer. Brandon has mesmerised the viewing public since he took the stage. Though there has been talk that he should not be there because he is a professional, we think he is right where he belongs. He is an entertainer who has been Linden's secret for quite some time as we have never heard of him and he has sang and entertained his way into the hearts of the public.
We love Poonam Singh but we were a bit surprised that she got into the final after her jaw-dropping semi-final performance. How could you walk off the stage in the middle of your performance and still make it to the final? Perhaps that will remain one of those questions which are never answered. However, Poonam did not disappoint, she clung to the reprieve granted and would have made Natalie Cole proud with her performance of "I Miss You Like Crazy".
There is also crazy love for teenager Calais Peterkin; the girl gives us goose bumps when she pulls a note.
Nikeshia Alexander is also a joy to watch; she is a beautiful young woman with a soothing voice.
Onika Joseph, Ernesta Nelson, Esther Osbourne and Jenelle Pierre are all good singers in their own right, if not they would not have been there.
We would suggest that Ernesta drop some of the drama; it adds nothing to her performance and is a bit annoying. The taking down of the band prolongs her performance and can be boring at times.
We saved the last comment for the adorable ten-year-old Nia Allen. She is indeed a brave child to take to the stage in front of such large crowds knowing that the television cameras are on her. We do not agree with Judge Gordon Moseley that she is too young for the competition and rather should be watching Dora or be in bed. In fact we heavily disagree with that comment. However, what we would say, in our humble view, and as mildly as possible, is that Nia is out of her league in this competition. We are not sure how she got to the final but we have concluded that Guyanese and maybe the judges fell in love with the petite little darling who is bold and witty.
The selection of the judges raised some eyebrows but we think it panned out well. Moseley admitted time and time again that he does not know a whole lot about singing, but his sharp and sometimes seemingly cruel critiques added something to the competition; he never sugar-coated the truth.
Sean Bhola knows his music and he always had some advice for the contestants. But why in heaven's name does he pause for ten years between sentences?
Charmaine Blackman always harped upon the contestants not harmonizing and having the wrong diction but we think it was her outfits and crazy hairstyles that drew people to her.
Joel Gansham's theatrics were a little overworked at times but the live audience seemed to have loved it. And we think he endeared himself to some of the viewing public; just not us.
There are a few who had their eyes set on the car but did not make the cut, who many are going to remember. There was a man who could give Jumo 'Rubber waist' Primo a run for his money the way he worked his waist even when he was singing oldies. Moseley's comment "you wining fast, you wining slow," in reference to this contestant is one that will also be remembered.
The 'fruit man' is also one who would be remembered. His composition of songs focusing entirely on fruits was funny and GT&T's decision to bring him back for a performance at the semi-final was a nice touch.
But it was the young woman who attempted Terry Gajraj's "Guyana Baboo" who took the cake. Poor Terry would have been horrified if he had heard her slaughter his song and change the word Baboo to Baboon. Quite rightly, we never heard of her again after the audition stage.
Hats off to Mr Mahadeo and his team organising a competition with a difference, it has indeed brought a buzz to the streets of Georgetown and further afield.
(thescene@stabroeknews.com)
Around the Web